Netherlands' Boskalis says it has $30 million deal to move Costa Concordia shipwreck in 2014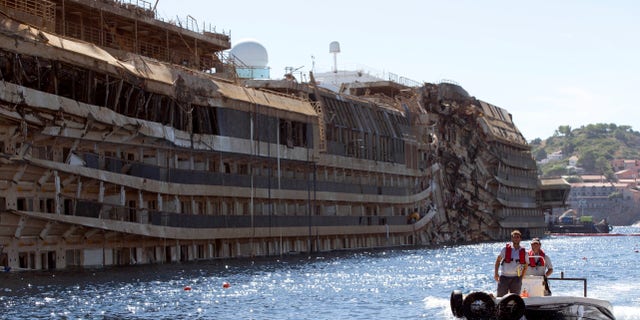 AMSTERDAM – A Dutch salvaging company says it has won a $30 million contract to move the wreck of the Costa Concordia cruise ship next summer to a yet-to-be-determined site for dismantling.
Thirty-two people died when the Concordia slammed into a reef off the Tuscan island of Giglio and capsized on Jan. 13, 2012. It was righted in a major operation last month and is now sitting on a platform on the seabed.
Royal Boskalis NV said Thursday the cruise ship will be loaded in its entirety onto a huge specialized transport ship. The flat-shaped transport ship "Dockwise Vanguard," developed for moving oil platforms, works by submerging its middle section so heavy loads can be placed on top of it.
The Concordia will be floated into place for transport.