Musharraf Says Pakistan's Military Would Have Been 'Utterly Stupid' to Have Harbored Bin Laden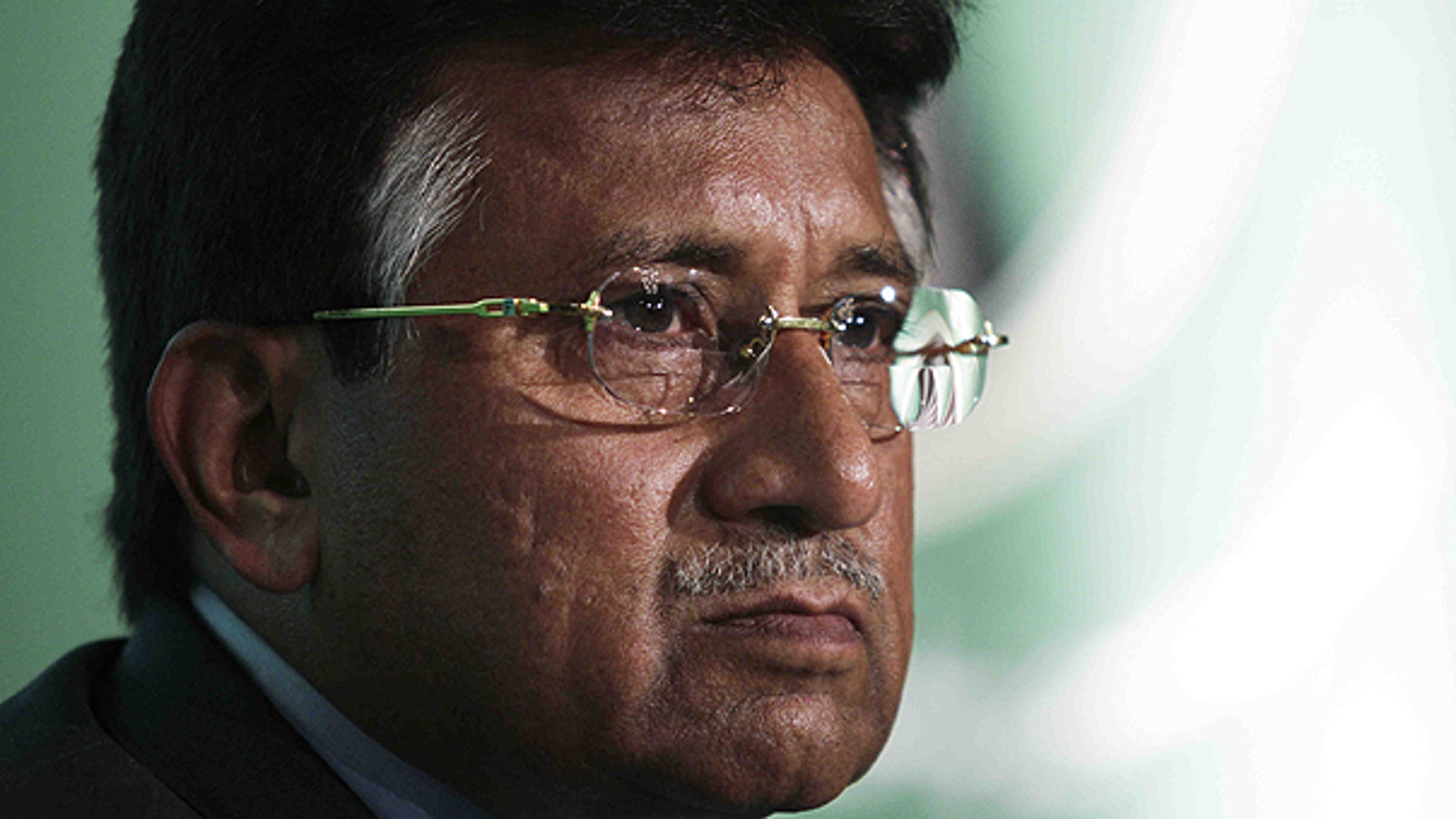 As more questions are being asked how Pakistani officials missed that Usama bin Laden was living down the road from the country's military war college in a town filled with retired generals, former Pakistan president Pervez Musharraf tells Fox News that it would have been stupid for the country's main intelligence agency to keep him hiding in plain sight.
"I think to imagine that the ISI had done this and planned this, keeping them right there," Musharraf said in an interview in Dubai, "I think the ISI must be utterly stupid to put them in such a prominent place, hiding them in such a prominent place. That is not something the ISI would have done. Certainly not. So let's not accuse the ISI."
"I don't think there is any basis for that," he said, adding that there is a trust and confidence deficiency between the United States and Pakistan. "This is not the way of fighting terrorism, which is the common enemy."
On Tuesday, the ISI said it is extremely embarrassed by its intelligence failures, which enabled bin Laden to live, for 5 years, in the sprawling compound in Abbottabad, home to many retired military and intelligence figures and just a mile from the gate of the Pakistan Military Academy.
Musharraf said he's glad bin Laden is gone and that news of his death was a good day for "peace-loving people," but warned the Taliban is Pakistan's biggest threat now -- a Taliban that was trained by Al Qaeda.
"They were the people who have taught the Taliban many things. The Taliban were quite less educated obviously, quite uneducated. So this technical aspect of terrorism, like suicide bombing, suicide bomb jackets, like IEDs, like remote controls, exploding devices through remote control, all this technical way of handling explosives and devices was the education imparted by Al Qaeda to the Taliban."
Still, bin Laden has his followers in Pakistan who may react violently to his death, and the fact that American forces entered Pakistan and carried out that raid that took down bin Laden could add fuel to any fire.
Musharraf said that the fact that the U.S. carried out the mission without alerting the Pakistani government could create future political problems. "The violation of sovereignty of Pakistan, this is an extreme sensitivity in Pakistan. This issue could be agitated by political leaders."
Musharraf also thinks further proof than what has been shown so far is needed to convince people bin Laden is really dead.
"People, especially the extremists, would require proof. And when you go into the TV channels of Pakistan, the talk shows that go on, dozens of them, they all start debating whether he is dead, and then all kinds of theories start emerging. I think this proof is extremely essential."
Much of Musharraf's term in office was marked by the hunt for bin Laden, and dealing with the terrorism that wracked his own country. Asked if he was disappointed that bin Laden wasn't apprehended on his own watch, Musharraf said: "To an extent, yes."
"I think since he has been eliminated in Abbotabad, which is a cantonment (a military quarters), I am to a degree disappointed, yes," he said.
Meanwhile, in Saudi Arabia, bin Laden's birthplace, people continue to digest the news of the Al Qaeda leader's death.
Journalist Jamal Khashoggi tells Fox News that he had a mixed reaction to it.
"I remember the days when Osama was a moderate, young man, looking for change, before he made that terrible turn to radicalism. I knew him very well at that time. We were close. We were hoping for that day we are witnessing today in the Arab world when things would open up and diversify and the end of dictatorships, but Osama made that wrong turn that led the Muslim world into the dark days of radicalism."
Khashoggi knew Osama bin Laden from the first Afghan war, which he covered. At that time, Bin Laden was a hero of the Arab world. Now, Khashoggi says, even before bin Laden's death, his influence was on a serious decline.
"When the Egyptians, Tunisians, and the Yemenis stormed the streets, none of them carry a banner or portrait of Osama bin Laden. He wasn't there in the tsunami of freedom in the Arab world." Khashoggi also points out that bin Laden himself wasn't the most important factor in the organization.
"Osama wasn't the chief of staff of Al Qaeda. He was an inspiration. So it will not really have much meaning in the day-to-day affairs of Al Qaeda, because it is more like a franchise."
Khashoggi also talks about the damage bin Laden inflicted on his own country.
"He almost succeeded in splitting the society by introducing a huge chunk of radicalism through many of us. But he also affected the Saudi economy. Fighting terrorism is very expensive. It takes investors away from a country. Not to mention the amount of people killed throughout the Muslim world."