Mozambique vote counting stops in northwestern province amid fraud allegations, report says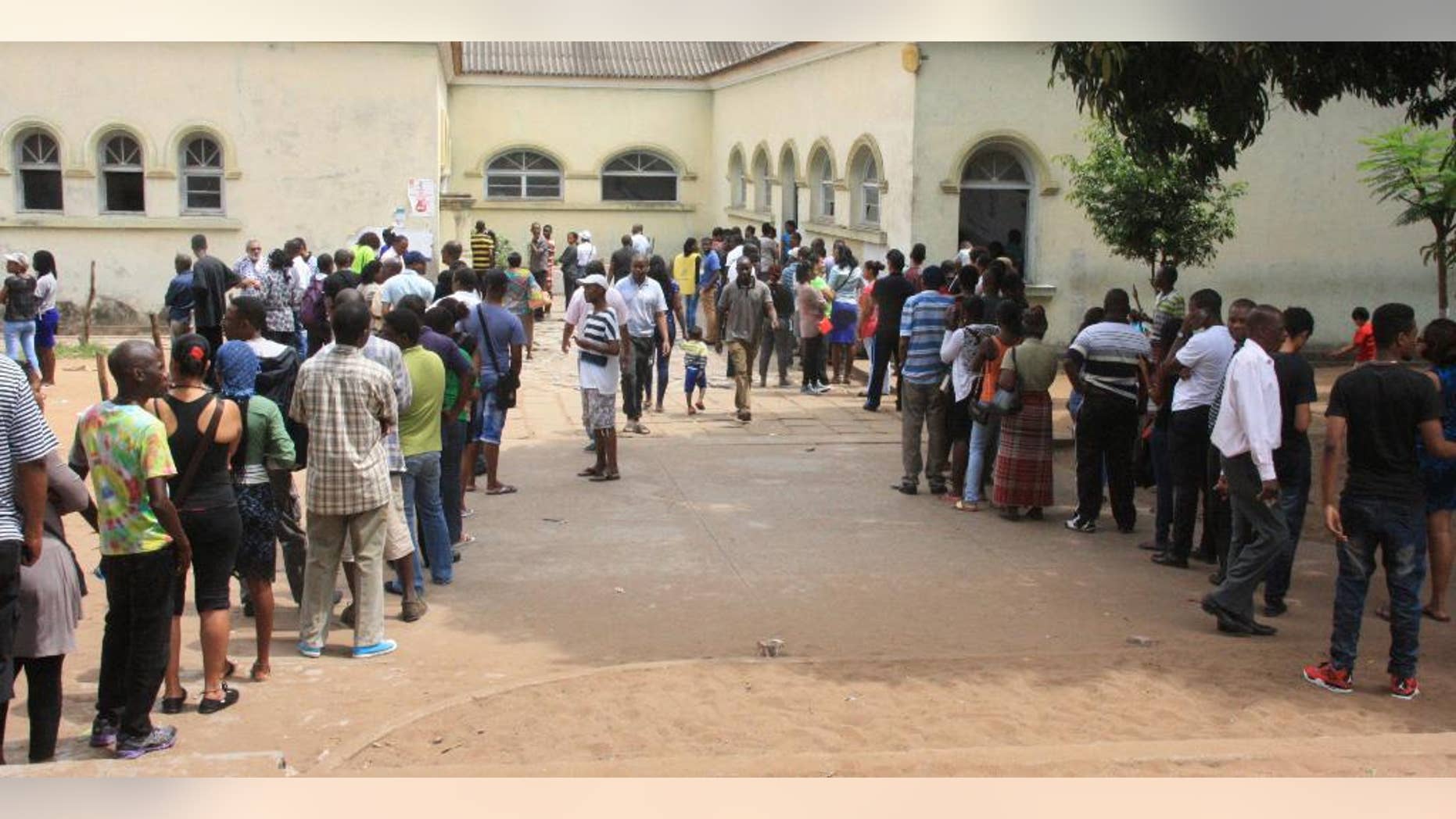 MAPUTO, Mozambique – Mozambique's national elections commission says vote counting in the country's northwestern province has stopped due to possible fraud with more than 60 percent of votes counted so far.
On Monday, a report released by a local watchdog organization revealed that the commission had received more results sheets than there were polling stations in the province. The increased number of results sheets could mean that some votes were counted twice. The commission says it is investigating the possible duplication.
On election day on Wednesday in the southeastern African nation, voters burned ballot boxes in the same province, saying they were stuffed with votes marked for the ruling party's candidate, Filipe Nyusi.
Opposition party leaders rejected provisional results on Sunday, which showed the ruling Frelimo leading with 62 percent of the vote.