Miami teen gunned down walking home from McDonalds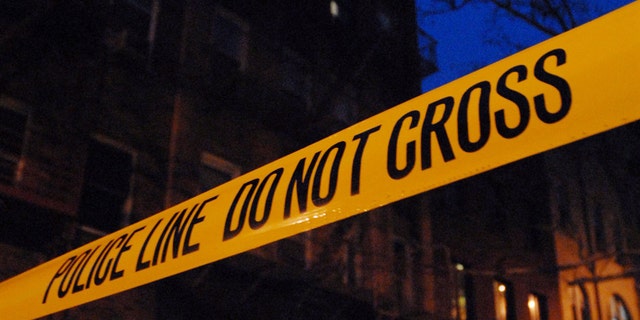 NEWYou can now listen to Fox News articles!
MIAMI (WSVN) – A 16-year-old boy has died, police said, after being shot multiple times in Miami. Another man in his late 50s was shot in the arm, but he is expected to be OK, according to police.
At least 14 shell casing markers could be seen in the area of Northwest 17th Avenue and 31st Street, Tuesday night.
Just before 8:45 p.m., Tuesday, City of Miami Police and Fire Rescue responded to the scene after reports of a teen being shot multiple times in the back. According to friends and family, two boys were walking back from a nearby McDonald's when they were confronted by two males. Both suspected gunmen began to open fire at the victims, one being 16-year-old Damien Ramirez.
Police said a man in his late 50s, unrelated to the two boys, was also struck in the arm.
"My husband actually ran on the scene," said one witness. "He did see him on the floor. He did see him move a little bit. His little brother was there, concerned."
Both boys, including Ramirez, were rushed to Jackson Memorial Hospital in critical condition. Ramirez died as a result of his injuries, late Tuesday evening.
"He was very polite, such a good boy," said family friend Elsie Figueroa. "He lived with his grandmother. My granddaughter was consoling her."
Police believe the man in his 50s may be homeless, and neighbors told 7News he is blind. "Completely blind," said Figueroa. "I used to bring him lunch, and I used to run around the corner just to bring him something to eat."
A local business owned by Oseles Romero is undergoing repairs due to the gunfire. Romero's business is located on the corner of the street, near the scene.
"Now, this is a big problem for me," said Romero. "I have to change now the glass. I don't know what happens now."
Police have since began their review of nearby surveillance video to try and identify the shooter or shooters. A gun was also discovered by investigators, Wednesday morning, a few houses away from the shooting. Officials have not confirmed whether the gun is related to the shooting.
Multiple people fled in different directions when police arrived on scene, according to officials. No arrests have been made, but officials believe the shooter may be a teenager, as well.
Meanwhile, Ramirez's family is devastated and begging for answers, the day before Thanksgiving.
If you have any information on this shooting, call Miami-Dade Crime Stoppers at 305-471-TIPS. Remember, you can always remain anonymous, and you may be eligible for a $1,000 reward.
For more Miami stories, go to wsvn.com.
Like us on Facebook
Follow us on Twitter & Instagram