South American drug lord arrives in Florida to face charges in U.S.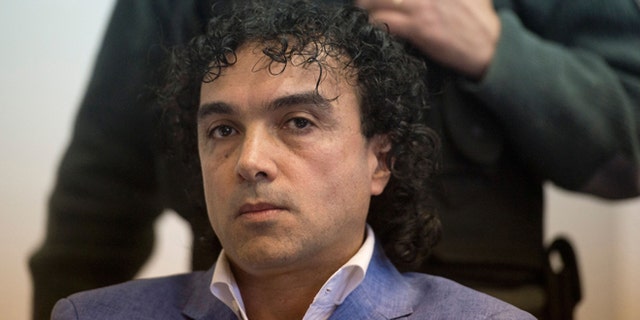 FORT LAUDERDALE-HOLLYWOOD INTERNATIONAL AIRPORT, FLA. (WSVN) – An accused international drug lord is set to appear before a judge Friday, less than 24 hours after arriving in South Florida to face American justice.
Accused of crimes spanning from the United States to South America, 45-year-old Henry Lopez Londono, arrived at Fort Lauderdale-Hollywood International Airport, Thursday afternoon.
Londono was considered to be one of the most wanted and dangerous drug traffickers in the world. He is accused of smuggling tons of cocaine into the country.
U.S. Marshals escorted Londono. He was captured as part of a secret mission, years in the works.
"He was a person high in a chain in his drug trafficking organization," said U.S. Marshals Asst. Chief Many Puri.
Londono, nicknamed "Mi Sangre" meaning "My Blood," is believed to be the head of the Urabeños gang, which operates in northern Colombia.
The drug lord was captured in Argentina before being extradited to the U.S.
"The Argentinean authorities had found escape materials and stuff like that in his cell and phones and stuff like that, so it was pertinent that we moved him quickly and quietly before anybody could know."
While on the run, investigators said, Londono had seven different passports and used different names.
"In Argentina, he had another name," said Caracol TV journalist Ana María Mejia through a translator.
Mejia said when Londono was captured, he was with his wife and children, and even when he was taken to prison, he did not give up easily.
Officers also said Londono attempted to have plastic surgery in Argentina to change his appearance. However, investigators also said he did not resist when he was taken into custody.
"Very docile, no problems at all, almost like the look of a beaten man, like he knew this was it," Puri said. "It's always a gratifying feeling when you get to bring back a fugitive that's been on the run for so long."
Londono is currently being held in a federal jail in Miami, on smuggling and conspiracy charges. He was originally arrested in 2012, but it wasn't until now that he could be extradited.
For more stories visit fox7news.com.
Like us on Facebook
Follow us on Twitter & Instagram