Mexico in Talks with US to Halt Incoming Drug Money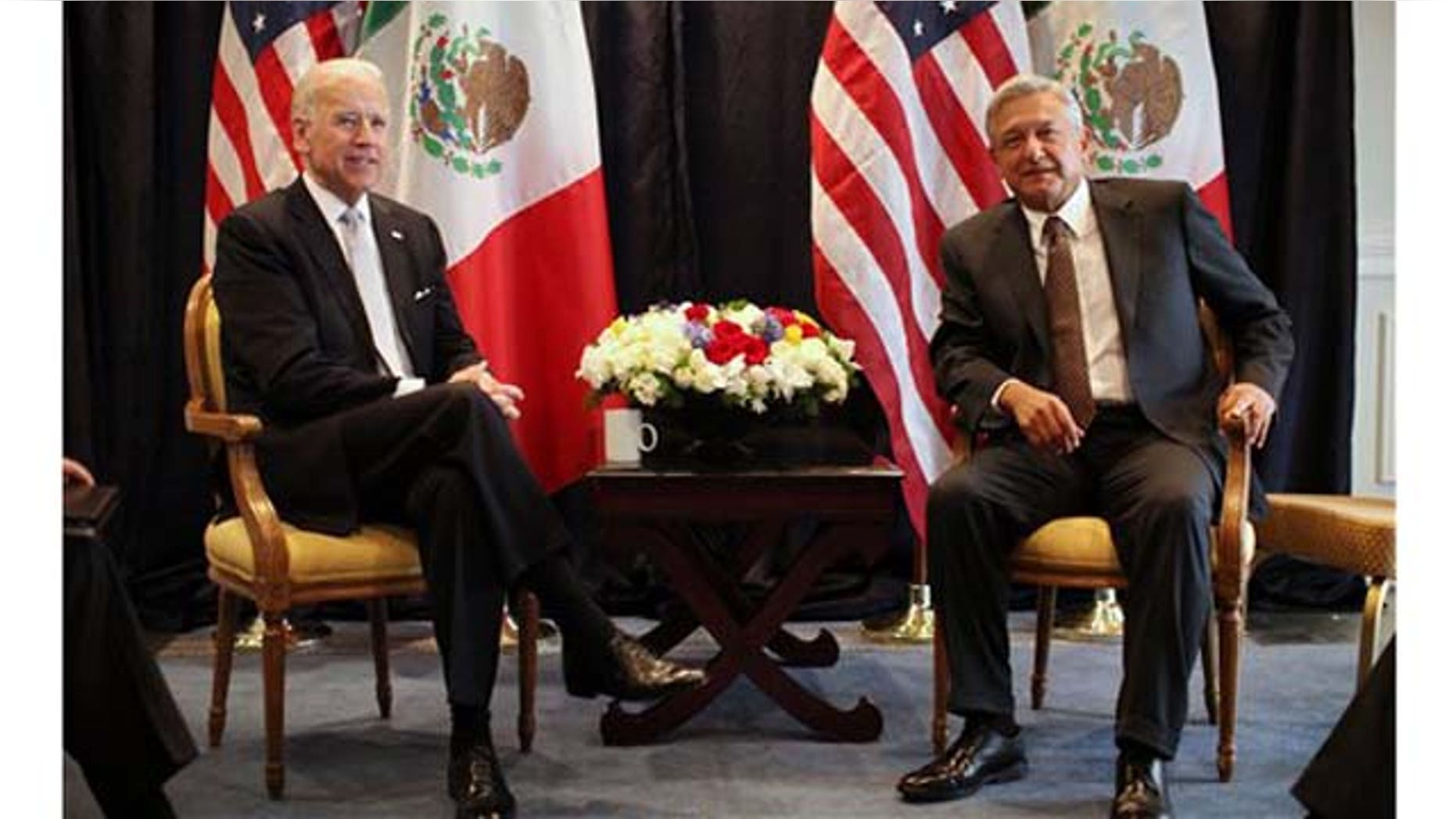 Mexico has reached out to the U.S. in an attempt to solve the problem of incoming drug funds and weapons.
During Joe Biden's visit to Mexico on Monday, Mexican President Felipe Calderón asked the U.S. vice president for Washington to do more to halt the flow of weapons and drug money into Mexico.
Livin' La Vida Loaded in Mexico City
Calderón's request came during a meeting in the presidential residence in Mexico City, where Biden is on a one-day visit. He heads to Honduras on Tuesday.
Mexico's president "repeated the urgent need to strengthen actions against the trafficking of weapons into our country and money laundering," his office said in a statement.
Mexico says U.S. weapons help fuel drug-related violence that killed at least 47,715 people in Mexico from December 2006 through September 2011.
Fighting Machismo with Minis in Mexico
The statement said the two leaders "reaffirmed the commitment of their government to consolidating shared responsibility, confidence and mutual respect, as the basis of cooperation in all fields."
Biden is also meeting with candidates in Mexico's July 1 elections.
Andrés Manuel López Obrador, the candidate of the leftist Democrat Revolution Party, said following his meeting with Biden that he had suggested "a new bilateral relationship with the United States based on cooperation for development."
In Mexico, Old Clothes Can be Bad News
"The problems with crime and lack of safety have their origins in the lack of welfare, and that is why it is very important that in bilateral relations, priority be given to development," said López Obrador, "so that there are jobs, welfare and we can put the country on the right track and be able to decrease migration.
Based on reporting by the Associated Press
Follow us on twitter.com/foxnewslatino
Like us at facebook.com/foxnewslatino