Mexican Cartels Were Expected to Attend Chavez Jr./Lee Fight in Texas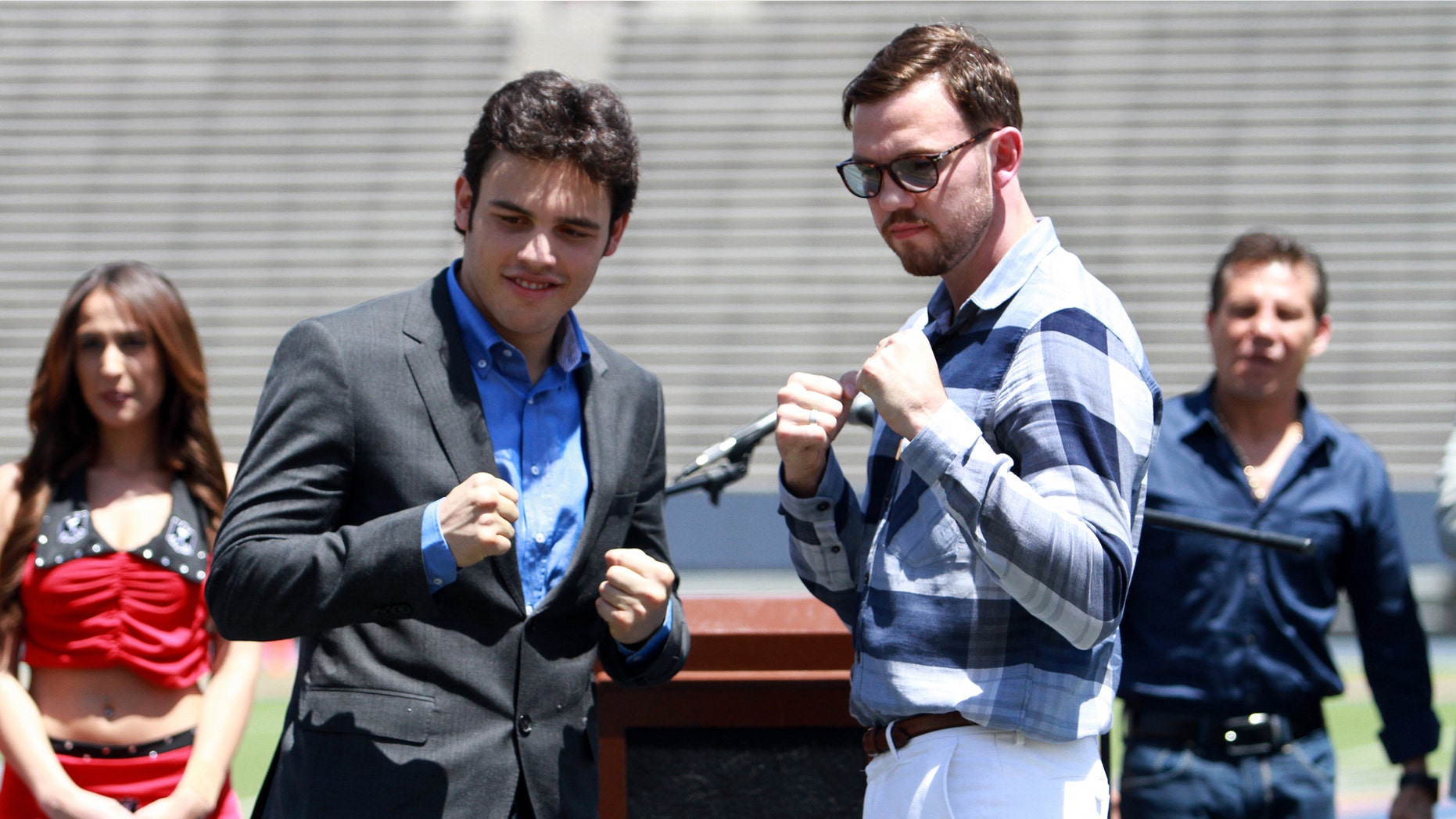 El Paso – Two leaders of rival Mexican drug cartels were expected to attend a now cancelled, high-profile boxing match to be held at the University of Texas at El Paso, but noted the cartels had declared the event a "neutral zone," a law enforcement official told The Associated Press on Friday.
The official, who is familiar with the contents of a federal risk assessment that lays out the allegation, spoke on condition of anonymity because the official isn't authorized to release the information. The official said the report was done by Immigration and Customs Enforcement Homeland Security Investigations and given to University of Texas at El Paso police.
University of Texas System Chancellor Francisco Cigarroa has said the fight between Julio César Chávez Jr. and Andy Lee couldn't be held at the university's Sun Bowl in El Paso because of security risks. Cigarroa had released no details of the risk assessment report other than to note it contained a "higher than normal" security risk.
UTEP confirmed Friday that university police had received a federal report but wouldn't elaborate.
The report said leadership of the both the Sinaloa and Juárez cartels would be present at the fight, according to the law enforcement official. The cartels have waged a bloody war in Ciudad Juárez across the Rio Grande from El Paso for control of drug smuggling routes and other criminal enterprises in the city.
Cigarroa's decision to cancel the fight without releasing any details angered El Paso officials and state lawmakers, who accused him of fostering a culture of fear that the city has been overrun by cartel-related violence. Despite the drug war raging in Mexico, the city ranks among the safest in the nation in terms of violent crime.
Cigarroa canceled the fight on Tuesday, prompting an angry response from city leaders. A day later, local state and federal law enforcement officials in El Paso, including a representative of ICE, said they had picked up no intelligence of a credible threat or security risk associated with having the fight in El Paso.
Based on reporting by The Associated Press. 
Follow us on twitter.com/foxnewslatino
Like us at facebook.com/foxnewslatino