Man who made girlfriend walk naked on street, and recorded it, pleads not guilty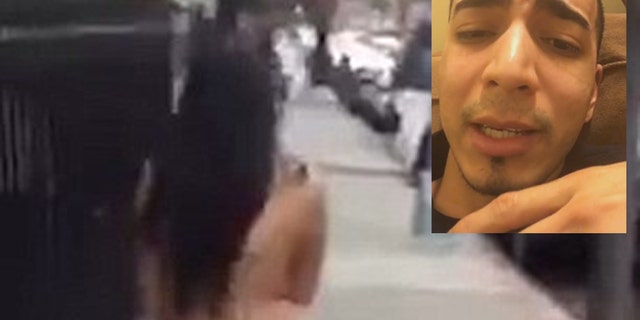 NEWYou can now listen to Fox News articles!
A New York City man who made his girlfriend strip and walk around on a Harlem street during a cold winter day is facing prison.
Jasson Melo, 22, was arraigned in Manhattan Supreme Court on Thursday for coercion, assault and related charges stemming from the January incident, which garnered a lot of attention online and in the media.
"In this case the defendant became enraged (when he) found pictures of other men on her phone," Assistant District Attorney Caitlin Connolly stated at his arraignment, according to the New York Daily News.
According to news accounts from the time, Melo also beat and choked his girlfriend, whose name has been kept out of the press, in front of her 3-year-old child.
He then allegedly threatened to kill her if she didn't walk out into the freezing day.
Melo recorded her walking down the street, taunting her in Spanish saying things like, "Participate, pretty doggie," "pay the price of your shame" and "pose there, next to the rest of the trash."
He distributed the video to a number of people, and it quickly leaked out. He also posted videos of himself boasting about the incident and, later – after social media condemned him for his abusive behavior – apologizing "to all the women" for his actions.
Connolly said that Melo further incriminated himself by leaving a voicemail admitting what he'd done.
At the arraignment, he pleaded not guilty with the help of a Spanish translator.
If convicted on all charges, Melo faces a maximum of 7 years in prison. Prosecutors are recommending a 1- to 3-year sentence if he agrees to plead guilty.
He was freed pending trial on $10,000 bail.