Researcher stabs colleague at Antarctica base after apparent emotional breakdown: report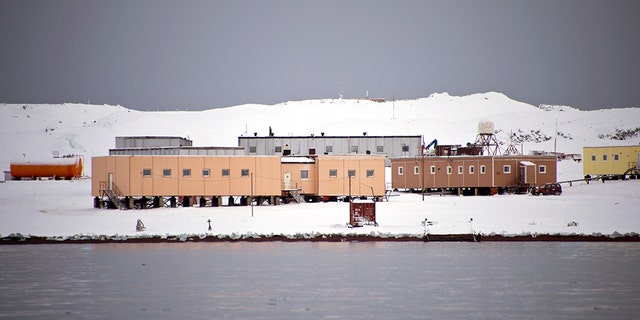 A researcher stationed at an Antarctica base was stabbed by a colleague earlier this month after the attacker suffered an apparent emotional breakdown, reports say.
Russia's Pravda news agency reported that the victim of the Oct. 9 incident was flown to a hospital in Chile – the nearest country to the remote Bellingshausen station on King George Island.
His co-worker, also a researcher, voluntarily surrendered to the station chief.
According to reports, the incident was triggered by "tensions in a confined space." A motive for the attack was not immediately clear.
WHY ARE THERE HUNDREDS OF ANCIENT MUMMIFIED PENGUINS IN ANTARCTICA?
Sergei Savitsky stabbed his co-worker Oleg Beloguzov in the chest while they were in the base's dining room, Pravda reported.
Savitsky was flown to St. Petersburg and he was arrested at the airport. He was charged with attempted murder.
On October 22, Savitsky was reportedly put on house arrest.
The Bellingshausen Station, named after 19th-century Russian Antarctic explorer Fabian Gottlieb von Bellingshausen, was founded by the Soviet Union in 1986.