Los 5 cadáveres quizás se deban a un asesinato-suicido, y no a los carteles de la droga.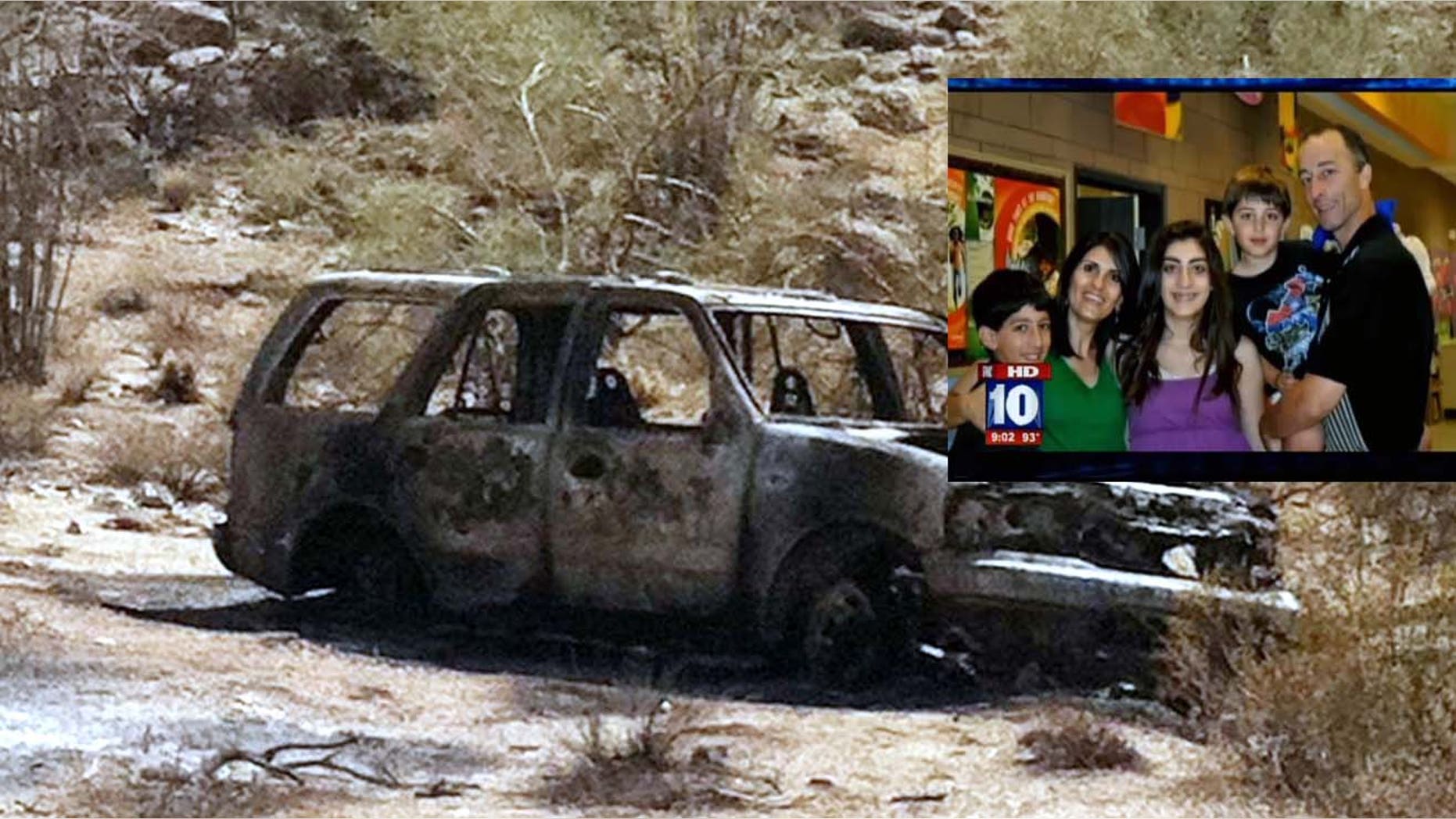 CONDADO DE PINAL, Arizona – La policía de Arizona dijo el martes que está investigando el hallazgo de cinco cadáveres quemados en un automóvil como el posible asesinato-suicidio de una familia desaparecida, informó The Arizona Republic.
La noticia contradice la anterior afirmación del jefe de policía del condado de Pinal, Paul Babeu, de que los cuerpos encontrados estaban relacionados con un violento cartel de drogas que opera cerca de la frontera mexicana.
El vehículo y los cuerpos calcinados fueron hallados el sábado en la carretera interestatal 8 en la zona de Vekol Valley del condado de Pinal, conocido por la actividad relacionada con el tráfico de drogas y personas.
El vehículo estaba registrado a nombre de la familia Butwin de Tempe, cuya desaparición denunció un conocido de la familia el lunes.
Los investigadores de Tempe encontraron pruebas no específicas en la casa de los Butwin.
"Basándose en las pruebas, los detectives han realizado la investigación de este incidente como de un asesinato-suicidio", se indicó en una declaración de la policía.
James Butwin y su esposa, Yafit, estaban tramitando su divorcio pero todavía vivían juntos, según The Arizona Republic.
Tuvieron tres hijos, identificados como Malissa, 16; Daniel, 14 y Matthew, de siete años.
El lunes se realizó la autopsia de los cinco cuerpos, pero estaban muy quemados y aún no se pudo determinar ni la edad ni el sexo de los cadáveres.
Síguenos en twitter.com/foxnewslatino
Agréganos en facebook.com/foxnewslatino