London terror plots: Anti-terror cops tracking 'two imminent ISIS terror attacks' after foiling knife plot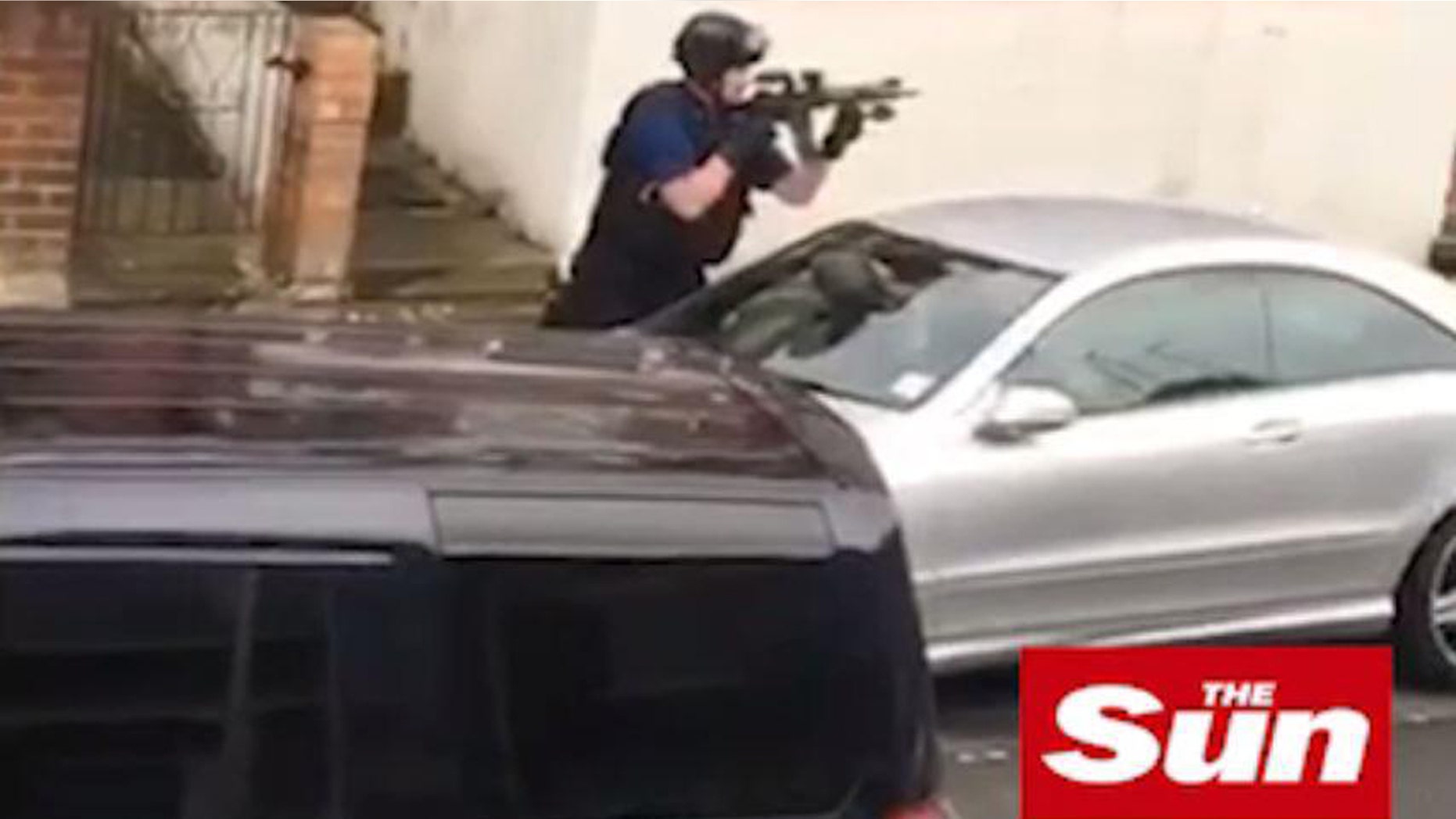 Cops have revealed Islamist extremists plan to launch at least two new terror attacks in London in the wake of two foiled attacks in the capital last week.
Officers are reportedly staking out suspects involved in the "active" plots – which are believed to be inspired by ISIS or Al Qaeda.
Sources told the Sunday Times it is understood the plotters are not connected to the events of Thursday, when armed police swooped on an alleged knifeman in Westminster and also arrested six people in raids linked to a family home in Willesden, northwest London.
"There are another two plots being closely watched," a senior anti-terrorism official told the paper.
It was also reported that a woman in her 20s who was shot during the raid is pregnant.
Sid Ali, a neighbour living opposite the flat, said: "She is pregnant. You can see it [the baby bump] when she's wearing the full [burqa]."
She is being held under police guard in hospital, where her condition was described as serious but stable.
She is expected to be arrested when her condition improves.
Elite armed officers carried out a "specialist entry" into a terraced property in Harlesden Road shortly before 7pm on Thursday night.
Ruth Haile, who lives in the road, said she later saw an injured woman being treated and shouting: "Don't touch me, my body, don't touch my dress."
The swoops on a 27-year-old man in Whitehall and locations in north London and Kent were executed to contain "threats" and an "active" terror plot, Scotland Yard said.
One suspect, named as Khalid Mohamed Omar Ali, was arrested on suspicion of offences under the Terrorism Act and possession of offensive weapons close to Downing Street on Thursday afternoon.
Police recovered several knives during the "intelligence-led" swoop, which took place yards from the scene of last month's deadly attack by Khalid Masood on Westminster Bridge.
Terror police are continuing to question seven people, including a suspected knifeman arrested in the heart of Westminster, held after separate operations in London.
Believed to be a British national born overseas who went to school in Tottenham, north London, Ali reportedly joined a humanitarian mission to Gaza in 2010.
Following his dramatic arrest in front of crowds of tourists, he was taken for questioning at a south London police station where he remains.
A further six people, including a 16-year-old boy, are in custody after they were detained in an unconnected operation that saw a team of specialist firearms officers storm the Willesden address.
They were all arrested on suspicion of the commission, preparation and instigation of terrorist acts and taken to a south London police station for questioning.
One has been named in reports as Mohamed Amoudi, 21, a Yemeni-born British citizen who studied physics at Queen Mary University in east London.
This story originally appeared in The Sun.