Lockerbie Bomber 'Can Get Out of Bed, Walk'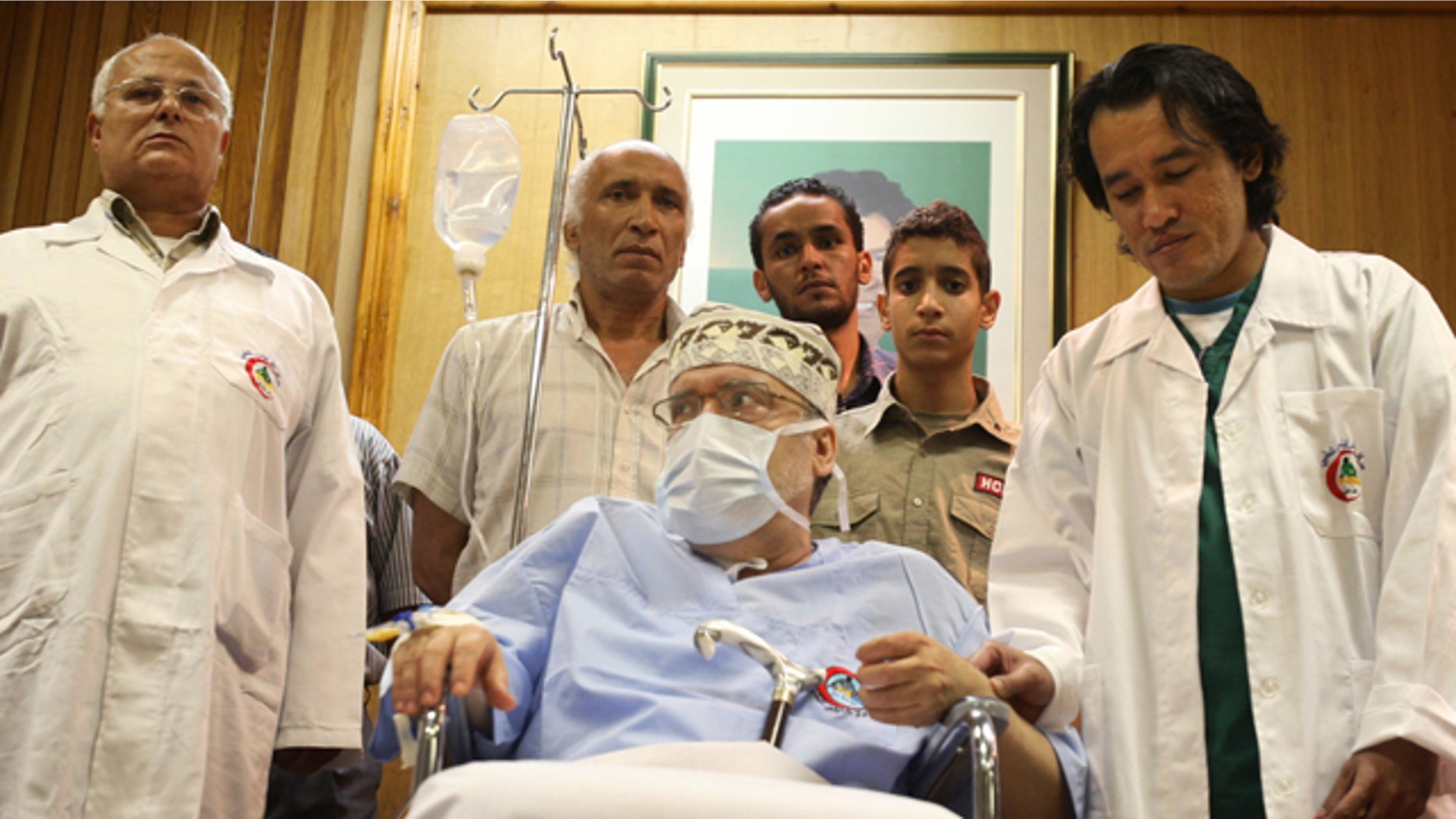 The cancer-stricken Lockerbie bomber can get out of bed and walk, although he is a very sick man, the father of a victim reportedly said after visiting him in Libya.
Abdelbaset Al-Megrahi invited Jim Swire, whose 23-year-old daughter Flora was killed in the 1988 bombing, to visit him and the two men spent an hour together in a hospital ward in Tripoli on Tuesday, Agence France-Presse news agency reported late Sunday.
Al-Megrahi was freed from a Scottish prison on compassionate grounds in August 2009. Doctors had given the Libyan, who has prostate cancer, three months to live. A year later, he's still alive.
Al-Megrahi was the only person convicted of the Lockerbie attack, which killed all 259 people aboard a Pan Am plane — most of them American — and 11 on the ground.
Swire, who is British, is convinced Al-Megrahi is innocent and has launched a campaign for an inquiry into the bombing.
"I was very relieved to see him as well as he was. He is a very sick man but he can get out of bed and walk though not very far," the 74-year-old told AFP. "I think one of the reasons he has lived so long is he has had good treatment in Libya and he has been returned to his family and his community and his country."
Scottish and British officials have already turned down requests to appear at Senate committee hearings in Washington. Tony Hayward, the outgoing chief executive of BP PLC, also declined to attend.
Some U.S. legislators have expressed concerns that oil giant BP — seeking better access to Libyan oil fields — may have pressured officials to approve Al-Megrahi's release, a claim strongly disputed by ministers in Scotland and London.
The flight he bombed had taken off from London's Heathrow Airport headed for New York, and many of the victims were from New Jersey and New York. New Jersey's senators, Frank Lautenberg and Robert Menendez, have renewed calls for more details on the circumstances of his release. They sent a letter to the British, Scottish, Libyan and Qatari governments citing evidence of commercial pressures influencing his release.