Libyan Ship Sails for Gaza; Israel Blasts 'Unnecessary Provocation'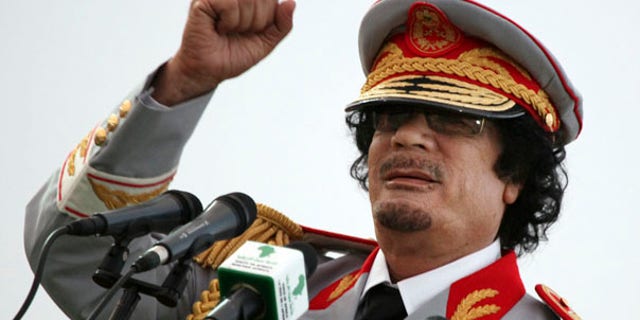 CAIRO -- The organizer of a Libyan charity ship bound for Gaza said Sunday he was determined to reach the Palestinian territory despite reports the vessel would divert to a nearby Egyptian port in the latest attempt to thwart an Israeli naval blockade.
The trip comes over a month after Israeli naval commandos boarded a flotilla of Gaza-bound ships, killing eight Turks and a Turkish-American on one of the ships that was trying to break Israel's blockade of the coastal area, which is ruled by the Islamic militant group Hamas.
Israel said its troops were acting in self-defense after being attacked by pro-Palestinian activists. It has since eased the blockade and increased the flow of goods into Gaza but kept a naval embargo in place. Its policy has been to offer aid ships sailing for Gaza the option of docking at an Israeli port, after which Israel would screen the goods aboard and transfer them into Gaza by land.
Youssef Sawani, executive director of Qaddafi International Charity and Development Foundation, which mounted the aid operation, said the ship left Greece on Saturday with 2,000 tons of food and medical supplies and had not given up on hopes it could reach Gaza on Tuesday.
The Greek Foreign Ministry said Saturday that the ship would travel to the Egyptian port of al-Arish instead of Gaza following talks with the Libyan ambassador and the ship's agent.
But in el-Arish, port Capt. Mohammed Abdel-Maqsoud, said Sunday neither the ship's organizers nor the Egyptian government had instructed port authorities to prepare to receive the Moldovan-flagged Amalthea.
Sawani also denied any plans to travel to Egypt instead of Gaza in a telephone interview from aboard the vessel. In addition to 15 volunteers -- all from Libya except for a Nigerian and one Moroccan -- the ship has a crew of 12 from Cuba, Haiti, India, and Syria.
"We are determined to go to Gaza. It's our destination and we will go there, God willing," Sawani told The Associated Press.
He said the Amalthea was currently near the Greek island of Crete in the Mediterranean Sea.
Israeli Defense Minister Ehud Barak has called the ship an "unnecessary provocation," saying goods for Gaza that don't have military uses can be delivered through the Israeli port of Ashdod, following a security check.
Sawani said Amalthea's volunteers and crew do not "want to cause any provocation" with Israel and only want to reach Gaza to deliver the aid, most of which was donated by Greek companies and charities. He declined to say how those on aboard would react if Israel does not allow the ship into Gaza, saying only "let's be optimistic and have positive expectations."
Violence broke out on the Turkish ship the Mavi Marmara when it was intercepted by helicopter-borne Israeli commandos on May 31 as it sailed in a six-ship flotilla carrying pro-Palestinian activists and supplies to the Gaza Strip. Other aid ships attempting to reach Gaza have been commandeered by Israel without incident.