Libyan Envoy Claims Qaddafi Opponents Set Up Caretaker Government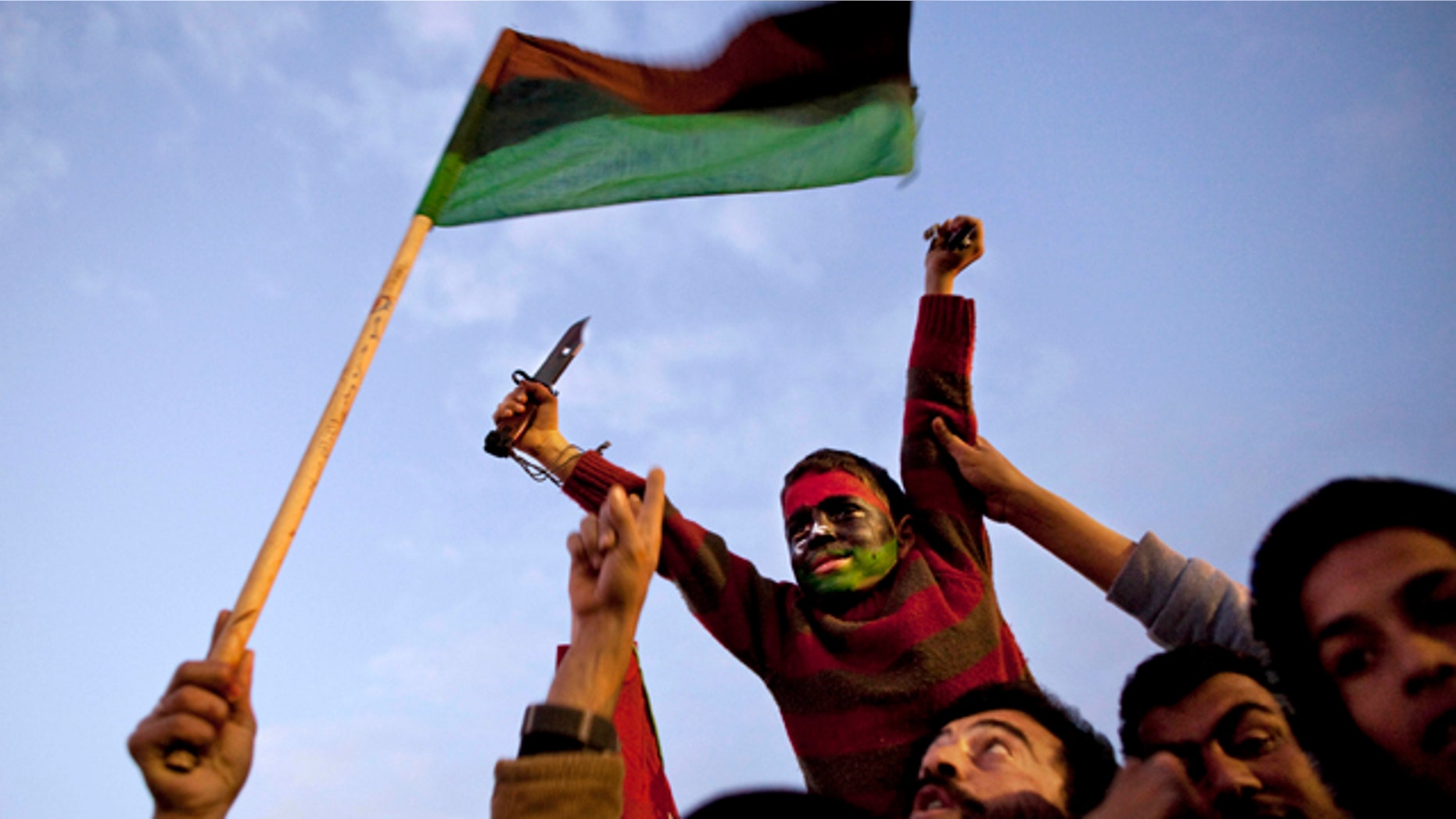 WASHINGTON -- Libya's top envoy to the U.S. claimed Saturday that opponents of Muammar al-Qaddafi's regime are rallying behind efforts to establish an alternative government led by a former Libyan minister. He said the international community should back the movement.
The claim by Ambassador Ali Aujali couldn't be verified immediately, and it was unclear what support the "caretaker government" led by ex-Justice Minister Mustafa Abdel-Jalil commanded.
But Aujali said the U.S. and other countries could accelerate Qaddafi's exit by supporting Abdel-Jalil.
"He is a very honest man, a man with dignity," Aujali said. "I hope this caretaker government will get the support of Libyans and of the international community."
Abdel-Jalil has criticized Qaddafi's regime for its brutal crackdown on protesters and recently said he had proof the Libyan leader ordered the 1988 Lockerbie bombing that killed 270 people.
The State Department said it had no knowledge of Abdel-Jalil's effort, and Aujali didn't know any of the other leaders in the movement.
Abdel-Jalil and his team "will do everything to end this regime," Aujali said. "This government is for the whole of Libya."
The ambassador spoke shortly after President Barack Obama demanded that Qaddafi leave power, saying he no longer has any legitimacy to rule after his bloody crackdown on dissenters. The protesters control large parts of eastern Libya, but Qaddafi is clinging to power in the capital of Tripoli and has vowed to crush the rebellion.
In an interview with Al-Jazeera television, Abdel-Jalil said his government would guide the transition for up to three months, until free and fair elections could be held.
He said the decision to form an interim government was made Saturday during a meeting of opposition figures in the eastern city of Benghazi, which is outside Qaddafi's control.
The interim government will be based there until Tripoli is "liberated," Abdel-Jalil said.