Libya May Have Received Shells for Chemical Weapons From Iran, Report Says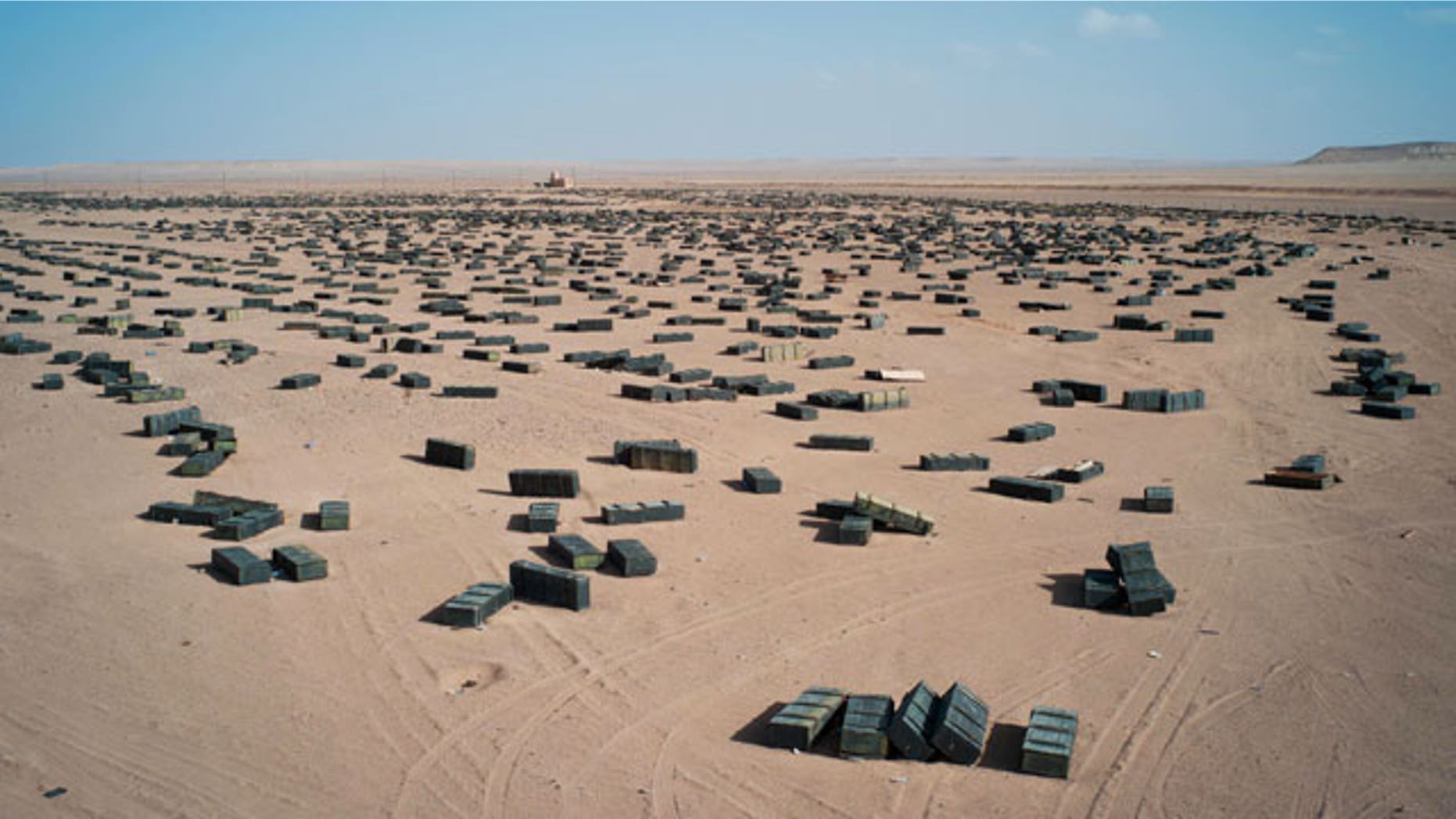 WASHINGTON – The U.S. government has launched an investigation into whether Iran supplied Muammar Qaddafi's Libyan regime with artillery shells that were subsequently filled with a highly toxic mustard agent, The Washington Post reported.
Revolutionary fighters from the Transitional National Council (TNC) found the shells at two sites in central Libya in recent weeks, the newspaper reported Sunday night, citing unidentified U.S. and Libyan officials.
U.S. intelligence agencies are now spearheading an investigation to find out how Qaddafi's regime obtained the shells, with a senior U.S. official saying they are "pretty sure" the custom-designed shells were produced by Iran.
Another official said Libya may have bought the shells from Iran after its eight-year war with Iraq ended in 1988.
Regardless of the age of the weapons, it does not appear as though they were ever declared to international agencies or checked by weapons inspectors. Qaddafi told the U.N. in 2004 that his regime would declare its stockpile of chemical arms and then begin destroying them.
Qaddafi's regime was "sitting on stuff that was not secure, and the world did not know about it," a U.S. official said.
The shells are now being watched over by both a heavy security force and unmanned drones, as the U.S. helps the TNC declare them to the Organization for the Prohibition of Chemical Weapons (OPCW).
OPCW spokesman Michael Luhan told The Post that inspectors would soon "establish whether these sites contain materials that should have been declared previously."
"Libyan authorities have advised us they are preparing to declare a detailed description of their contents, and when we receive that our inspectors will promptly visit the country to verify the inventories," he added. "Until then we cannot comment or speculate on the outcome."
The report that Iran may have assisted Libya produce chemical weapons comes just days after the U.N. atomic watchdog's board Friday passed a resolution of "deep and increasing concern" about Iran's nuclear activities, following a damning new report from the International Atomic Energy Agency.