Liberian journalist jailed over corruption report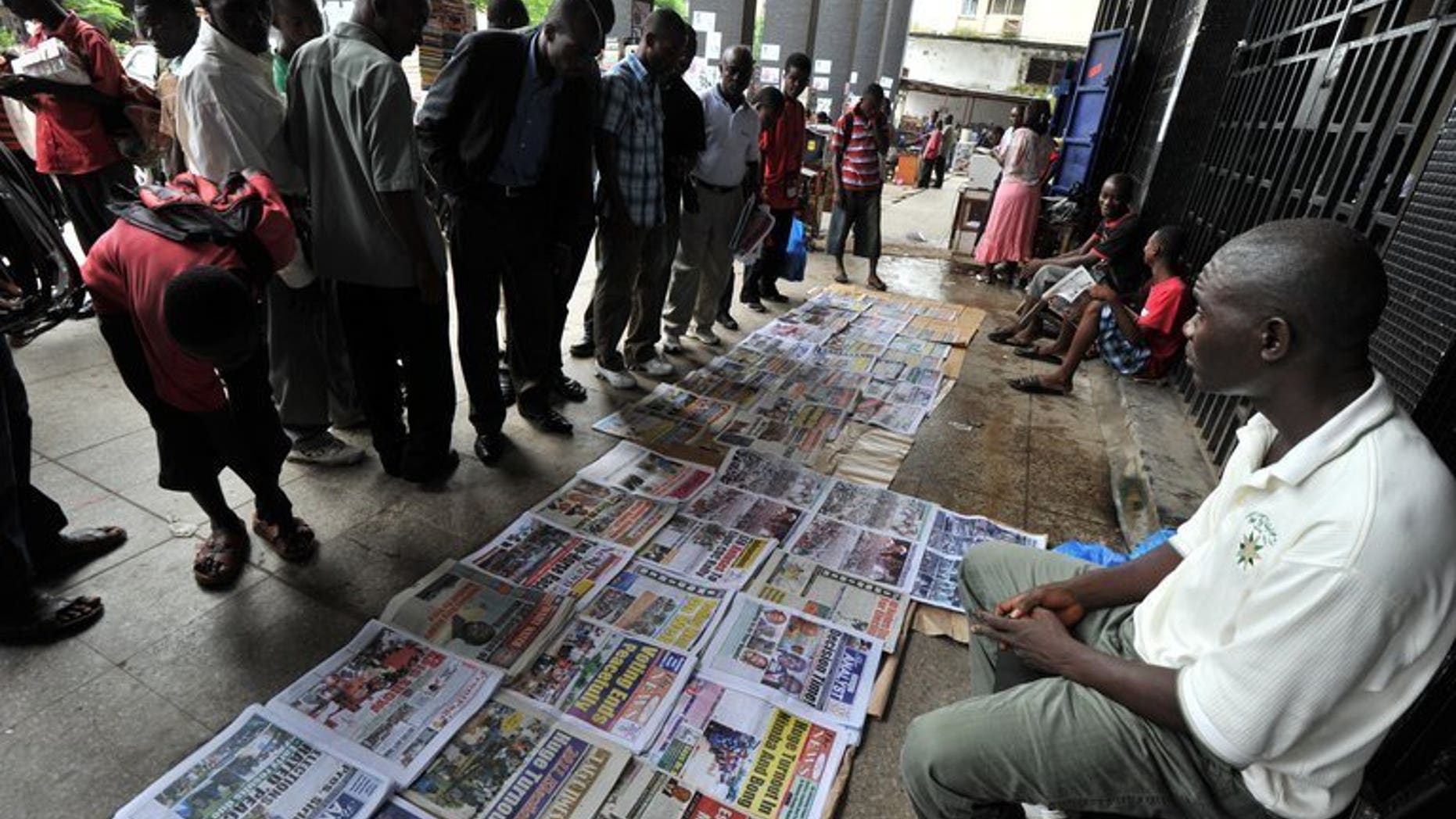 MONROVIA (AFP) – The publisher of one of Liberia's leading local daily newspapers has been jailed for libel over a report about government corruption, according to an AFP correspondent at the court, sparking outrage in Monrovia.
Rodney Sieh, managing director of Frontpage Africa, was taken into custody late Wednesday following a Supreme Court ruling that the paper should pay US $1.6 million (1.2 million euros) for libeling former agriculture minister J. Chris Toe.
An angry crowd of hundreds outside the courthouse shouted that the move was an assault on press freedom, while protesters clashed with police in an attempt to stop the journalist being transported to prison, chanting: "We will go to jail with Rodney Sieh."
An angry confrontation lasting several hours came to an end when riot police pushed back the protesters to make way for a pick-up truck to drive Sieh to jail.
Toe successfully sued Sieh after the journalist wrote a story in 2009 accusing the minister of stealing government funds.
The court has ordered that Frontpage Africa be closed down until the damages are paid in full.
"I prefer going to jail for a just cause. I will not pay. If I die in jail it will be for a good cause because there are so many other things (underlying) this," Sieh said before being driven to his cell.
Frontpage has been vociferous in its criticism of the government of President Ellen Johnson Sirleaf in recent years.
It is understood that Sieh will remain incarcerated until he pays the damages or unless Sirleaf intervenes.