Libel case against Liberian journalists dropped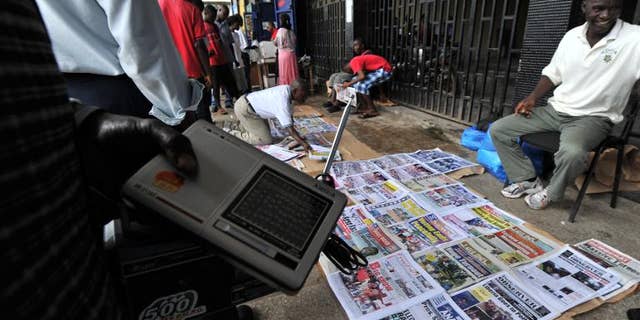 Monrovia (AFP) – Two Liberian journalists arrested on suspicion of criminal libel after accusing the government of corruption on national radio have had the case against them dropped, they told AFP on Friday.
Octavin Williams and Rufus Paul were detained last week after criticising ministers on Hot FM's Henry Costa talk show for giving a $13 million road maintenance contract to a company they said was connected to the sister of President Ellen Johnson Sirleaf.
But they were told when they arrived to face charges in a Monrovia court on Friday that the sister who contacted police over their appearance on the show had dropped her complaint.
"We went with our lawyer to the court as we were requested to do. When we got there, the court said it had no charges. They said that the suing party had decided to drop the case," Williams told AFP.
Their case was the second recent high-profile criminal action against journalists which critics have described as part of a worrying clampdown on press freedom in the west African nation.
Rodney Sieh, editor of the Frontpage Africa newspaper, was taken into custody on August 21 following a Supreme Court ruling that the paper should pay $1.6 million (1.2 million euros) for libelling former agriculture minister J. Chris Toe.
Sieh, who has been treated for malaria, was returned to prison from a three-week hospital stay last week, drawing criticism from international rights groups.
"We told our lawyer that we want documentation that the court has no charges against us because this is the same way Rodney???s case started," Williams said.
"You can???t just say you have no case and you don't give us document to substantiate that."