Lebanon army in 'total war' against terrorism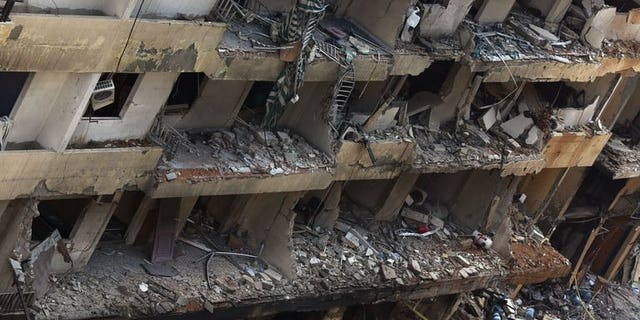 NEWYou can now listen to Fox News articles!
BEIRUT (AFP) – The Lebanese army is fighting a "total war" against terrorism whose aim is "to provoke sectarian strife" in the small Mediterranean country, army chief General Jean Kahwaji said Wednesday.
"We are faced today with one of the biggest dangers, which Arab and Western countries are already confronting, and that is terrorism, which strikes out whenever it has the chance," Kahwaji told a gathering of retired officers.
Heavily armed Hezbollah, a key ally of Syria's President Bashar al-Assad, was struck last week by a massive car bomb attack that left 27 people dead in its southern Beirut stronghold.
The attack came a month after another car bomb, also in that area, wounded some 50 people.
"I announce today that the army is engaged in a total war against terrorism. (The military) has been chasing for months a terrorist cell that prepares car bombs and sends them to residential neighbourhoods," said Kahwaji, describing last Thursday's car blast as "one such" attack.
"The gravity, according to our intelligence, lies in the fact that this cell is not targeting any one region or community in particular, but that it aims to provoke sectarian strife by targeting different regions," said Kahwaji.
A Lebanese and two Palestinians suspected of preparing a car bomb attack were arrested days after the most recent blast, the General Security agency said on Tuesday.
They were accused of planning to plant a car laden with 250 kg of explosives in the Naameh area, also in southern Beirut, the agency added.