Latinos Among Gold Glove Winners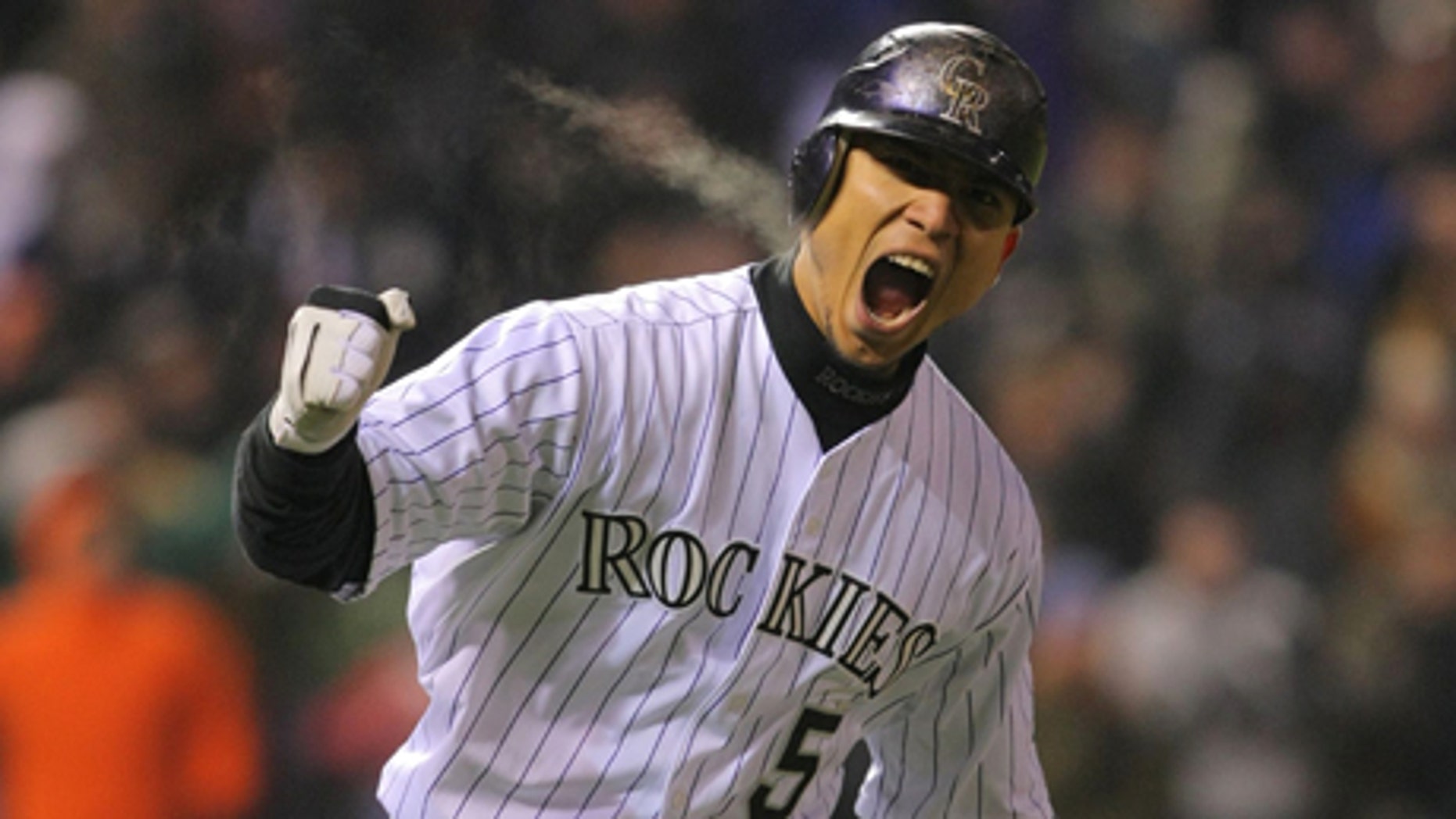 Six Latino baseball players were among those who won Major League Baseball's Gold Glove Awards for outstanding defense in both the National and American Leagues.
Colorado Rockies outfielder Carlos Gonzalez and Cincinnati Reds pitcher Bronson Arroyo won their first NL Gold Glove awards. (Another NL first-timer was Colorado shortstop Troy Tulowitzki.) Gonzalez is Venezuelan and Arroyo is a Cuban-American born in Florida. The newcomers joined St. Louis Cardinals All-Stars first baseman Albert Pujols, who won his second, and catcher Yadier Molina, who won his third. Pujols made three errors all season and Molina made 5 errors and threw out 38 percent of base stealers.
The Cincinnati Reds had three Gold Glove winners and finished the season with a .988 fielding percentage, which was best in the majors. Aside from Arroyo, second baseman Brandon Phillips and third baseman Scott Rolen represented the Reds. This is Scott Rolen's eighth gold glove. He has won with three different teams—the Phillies, the Cardinals and the Reds.
In the American League, Dominican Yankee All-Star second baseman Robinson Cano won his first at second base and Venezuelan Seattle Mariners outfielder Franklin Gutierrez won his first Gold Glove Cano's three errors were second only to San Diego's David Eckstein.
Follow us on twitter.com/foxnewslatino
Like us at facebook.com/foxnewslatino
The Associated Press contributed to this article.