Latinos a Priority at Global Entrepreneurship Week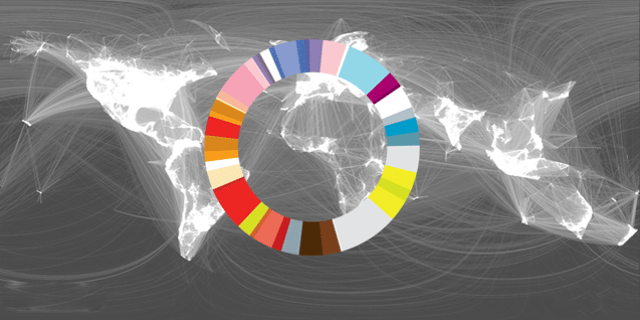 The Kauffman Foundation is banking on the recent spike in Latino entrepreneurs.
The Foundation is promoting Latinos in business via their worldwide movement unleashing ideas during the Global Entrepreneurship Week, the world's largest celebration of entrepreneurship, featuring millions of people participating in thousands of events in more than 100 countries and all 50 United States.
The week of events was designed to advance future CEO and company leaders everywhere, by informing them of available resources that are accessible to them. Students, government officials, entrepreneurs, educators and more participate in a host of activities that are virtual and face-to-face events, large-scale competitions and intimate networking gatherings.
This year the Kauffman Group in conjunction with the Secretary of State Hillary Clinton and Univision launched the week to lend a focal attention to the Latino population of executives in the US.
Learn More About How To Get Involved
The kick off for the week included talks from Luis Alberto Moreno, President of the Inter-American Development Bank, Cesar Conde, President of Univision Networks, and Carl Schramm, President and CEO of the Kauffman Foundation.
Out of the 123 countries participating in the week of events 15 are Latino countries, including Dominican Republic, Nicaragua, Venezuela, and Chile. The efforts have brought over 10 million aspiring entrepreneurs together worldwide.
Panels with current Latino CEO's will be held, in order to inspire and nurture ideas of new companies and organizations within the Latino community.
CEO Joe Fernandez, started his company Klout.com, while recovering from jaw surgery. Today, Klout reaches over 100 million users, providing the scope of the social influence of an individual by measuring it on a scale of 1, being the lowest social media influence and 100 representing the highest.
With a 43 percent increase in Latinos in the U.S in the last 10 years, Latinos are not only a growing population but are beginning to delve in all areas.
This week is an example of just that.
Follow us on twitter.com/foxnewslatino
Like us at facebook.com/foxnewslatino