Labour leader under fire as conference kicks off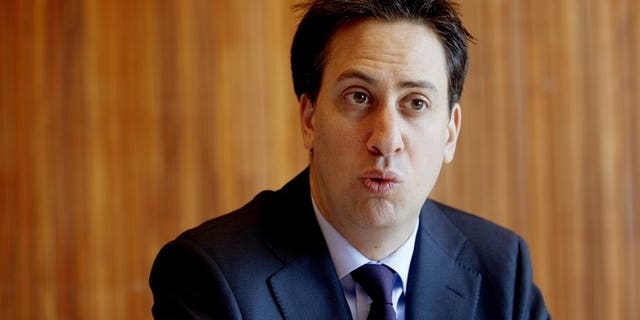 BRIGHTON, United Kingdom (AFP) – Britain's main opposition Labour party kicked off its annual conference Sunday with leader Ed Miliband under pressure amid sliding poll ratings 18 months before a general election.
As the conference got under way in the seaside resort of Brighton, southeast England, Miliband tried to draw a sharp distinction between his party and the Conservatives of Prime Minister David Cameron, who he said represented only the "privileged few".
Labour's poll lead has been slashed in recent months, with a YouGov poll for this week's Sunday Times newspaper suggesting 37 percent of Britons intend to vote for the centre-left party in the May 2015 election, with 34 percent backing Cameron's centre-right Tories.
Just 17 percent of voters believe Miliband is up to the job of prime minister, according to the poll.
But the Labour leader, who succeeded prime minister Gordon Brown following Labour's defeat in the 2010 election, insisted he could claim victory in 2015.
"I believe it's a fight we can win," he told BBC television.
Miliband has faced criticism that he has failed to set out clear policies, while Labour has been rocked in recent days by a former spin doctor's damaging revelations of vicious party in-fighting under Brown.
"It has never been my style of politics and I find it reprehensible," Miliband said of Brown's former advisor Damian McBride, who revealed in his just-published memoirs how he leaked smear stories about the former premier's rivals within Labour.
Miliband has pledged to make Britain's "cost of living crisis" the focus of the four-day conference and has unveiled a string of policies in the last few days, from "strengthening" the minimum wage to forcing schools to provide childcare from 8:00 am to 6:00 pm.
"We'll show how we create an economy that works for working people, and we'll show that Labour's changed," he told the BBC.
But the McBride revelations threaten to cast a shadow over the conference, as does Miliband's recent pledge to overhaul Labour's ties with Britain's trade unions, which founded the party in 1900.
The unions currently provide the bulk of Labour's funding, but following a political scandal and claims of undue influence, Miliband has risked forfeiting millions of pounds of donations by promising that union members will now be asked to donate to the party on an individual basis.