Israel's President Says Country Ready for Palestinian State but Security Concerns Come First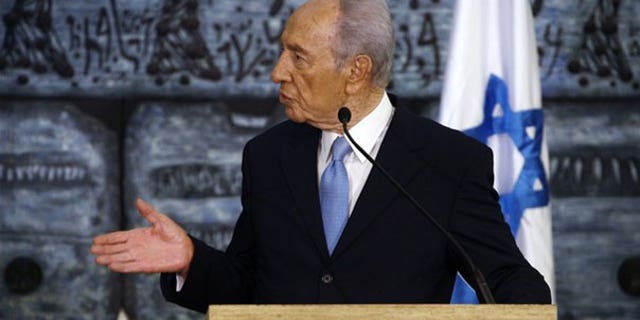 JERUSALEM — Israel is ready to negotiate the terms of Palestinian statehood, although it wants its security concerns addressed in the initial stages of indirect talks, the Israeli president said Friday after meeting with the U.S. Mideast envoy.
George Mitchell, who is President Barack Obama's special representative for Mideast peace, is in the region for the start of four months of indirect talks between the Israelis and Palestinians that aim to bridge vast differences between the sides on the contours of a future Palestinian state.
The Palestinians want the West Bank, Gaza and east Jerusalem — territories Israel captured in the 1967 Mideast War — for their state, but have said they are willing to make some minor land exchanges.
Israeli Prime Minister Benjamin Netanyahu, a reluctant latecomer to the idea of Palestinian statehood, has said he won't give up east Jerusalem and has posed strict security conditions, including a continued Israeli presence in some areas of the West Bank.
Israeli President Shimon Peres, who fills a largely ceremonial role, said the Jewish state is ready to negotiate.
"Israel seeks a historic peace agreement with the Palestinians that will result in the founding of an independent Palestinian state alongside Israel," Peres said after meeting with Mitchell.
Peres said resolving security concerns, such as rocket fire from the Hamas-controlled Gaza Strip, are of the utmost importance to Israel. Rocket attacks from Gaza have almost ceased since Israel's military offensive in the territory more than a year ago. A small number of rockets have been fired, although splinter groups and not Hamas itself are believed to be behind the attacks.
Mitchell also held talks Friday with Palestinian President Mahmoud Abbas in the West Bank. The Palestinian leader has agreed to participate in indirect peace talks with Israel, but has said he still requires the formal backing of the Palestinian Liberation Organization's executive committee, which is expected to sign off on the negotiations when it meets Saturday.
Mitchell arrived earlier this week, and has already held two days of talks with Netanyahu. He was to meet again with Abbas on Saturday and Sunday, said Palestinian negotiator Saeb Erekat.
He said the Palestinians want to give the negotiations a chance, but that success is mainly up to Israel. "Now the Israeli government has a choice, either peace or settlements, and it can't have both," Erekat said.
The Palestinians refuse to enter into direct negotiations unless Israel halts all settlement construction in the West Bank and east Jerusalem, which the Palestinians claim as the capital of their future state
Netanyahu has agreed to a temporary slowdown in the West Bank, but refuses to announce a construction freeze in east Jerusalem.