Israeli troops, Palestinians clash over prisoner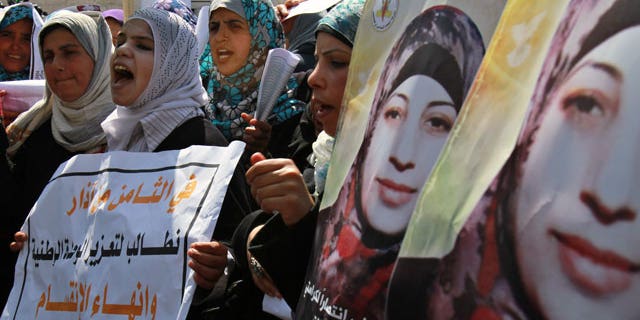 RAMALLAH, West Bank -- Palestinians demanding the release of a hunger-striking detainee have clashed with Israeli troops at a West Bank crossing into Jerusalem.
Soldiers fired tear gas and aimed a water cannon Thursday at about 50 women marching in support of Hana Shalabi, who has gone without food for 22 days. A woman was knocked down.
Palestinian teens threw rocks at the soldiers from behind the women's march.
Shalabi was arrested Feb. 16, four months after being freed in a prisoner swap with Israel. She is being held without formal charges in what Israel calls administrative detention.
In Gaza, about 500 women marched for Shalabi.
Another administrative detainee went without food for more than two months to protest the practice. Israel said it would release him next month, and he stopped his strike.