Israeli Opposition Leader Slams Netanyahu for 'Harming' U.S. Relationship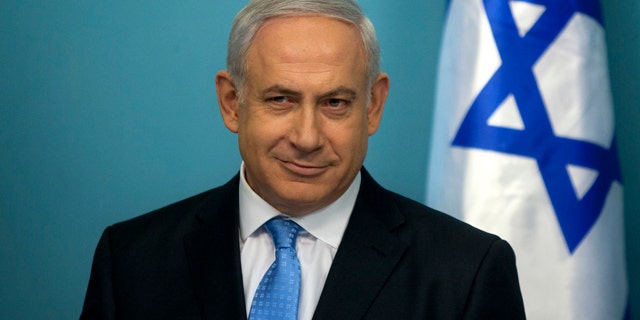 Israeli opposition leader Tzipi Livni ripped Prime Minister Benjamin Netanyahu Friday for "harming the relationship" between Israel and the U.S. after Netanyahu slammed President Obama for endorsing Palestinian statehood.
"Netanyahu spoke about consensus, and if there is a consensus in Israel, it's the relationship with the U.S. is essential to Israel, and a prime minister that harms the relationship with the U.S. over something unsubstantial is harming Israel's security and deterrence," Livni told the Jerusalem Post.
In a speech tackling the Middle East uprisings and the stalled peace process, Obama endorsed the Palestinians' demand for their own state based on pre-1967 borders. Netanyahu said this plan would jeopardize Israel's statehood.
"Israel appreciates President Obama's commitment to peace," Netanyahu said in a statement. "Israel believes that for peace to endure between Israelis and Palestinians, the viability of a Palestinian state cannot come at the expense of the viability of the one and only Jewish state."
Livni says Obama's speech was pro-Israel and "is not reason enough" to challenge the U.S.
"An American president that supports the two-state vision is representing Israeli interests and is not anti-Israel," Livni told the Post.
Netanyahu will meet with President Obama in the White House Friday.
Ahead of his trip to Washington, Netanyahu delivered a speech to his parliament in which he made clear his opposition to talks with a newly constituted Palestinian government that shares power between the mainstream Palestinian Fatah faction led by Mahmoud Abbas and the radical Hamas movement that rules Gaza. He also made a series of demands that the Palestinians -- and especially Hamas -- are not likely to meet. Among them were dropping their claim to east Jerusalem, their would-be capital, and recognizing Israel as the Jewish homeland.
Palestinians, for their part, refuse to negotiate while Israel continues to expand Jewish enclaves in the West Bank and east Jerusalem, which the Palestinians want to be part of an eventual state. Israel refuses to freeze settlement construction, saying the matter should be resolved through negotiations.
With talks at a standstill, the Palestinians are planning to unilaterally take their bid for statehood to the United Nations in September, a step Obama rejected Thursday, saying, "Symbolic actions to isolate Israel at the United Nations in September won't create an independent state."
But Obama had no solution to the question of Hamas, and no blueprint for how to solve enormous conflicts over the status of Jerusalem and the fate of Palestinian refugees. The border issue, he conceded, was just a start.
The Associated Press contributed to this report.