Ireland gang feud intensifies after brother of Dublin crime boss killed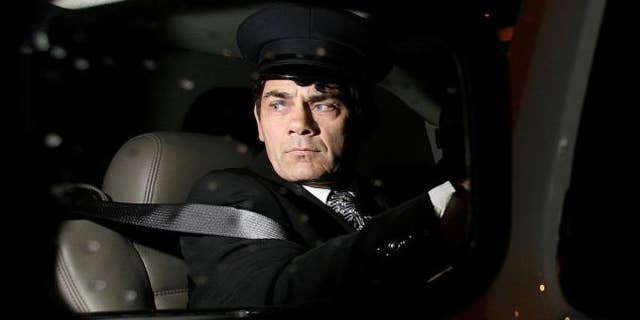 As Dublin's gangland tensions deepened, Ireland's justice minister urged gang members to seek police protection Tuesday after gunmen shot to death the brother of a Dublin crime kingpin in apparent retaliation for last week's deadly attack on a boxing ceremony.
Police have put in roadblocks, increased surveillance on high-profile targets and placed an imprisoned relative of a crime boss into protective custody.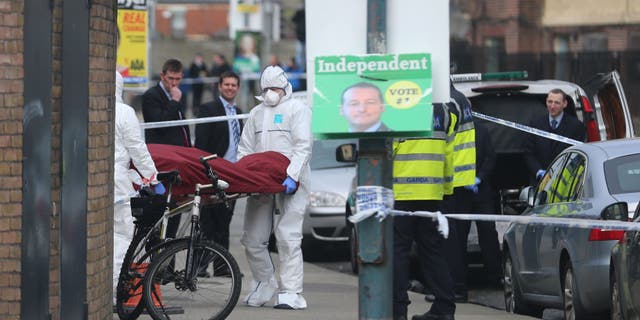 Justice Minister Frances Fitzgerald spoke hours after the most brazen assault yet on the authority of Gerry "The Monk" Hutch, the Dublin crime figure behind many of Ireland's most daring bank heists. His faction has been blamed for Friday's attack on a boxing weigh-in at a Dublin hotel, where a henchman from a rival gang led by the Spain-based Christy Kinahan was targeted and killed.
In apparent retaliation, police say at least four gunmen on Monday night broke into the Dublin home of Hutch's brother Eddie and fatally shot the 59-year-old several times in the hallway. Police found the attackers' getaway car abandoned about a mile (2 kilometers) away with balaclava masks and a can of fuel inside, a sign that the attackers didn't have enough time to torch the car and destroy any forensic evidence.
Fitzgerald said police were staking out the residences of the most likely targets in Dublin's gangland feud and set up road checkpoints to make it harder for any killers to operate. But she said gang associates who feared they might be targeted next should tell police -- called the "gardai" in Ireland -- directly.
"Members of gangs who have fears for their safety should come forward to the gardai," she said before meeting the police commander, Commissioner Noirin O'Sullivan.
The bloodletting focuses on the international drug-trafficking empire of Kinahan, a Dubliner who following prison sentences in Ireland and the Netherlands has run operations from a villa in Spain's Costa del Sol. Police in Ireland and Spain opened a probe into his operations in 2008, the same year Kinahan jumped bail in Belgium over money-laundering charges.
Since 2014, the Kinahan faction has been blamed for killing a string of former henchmen accused of pilfering six-figure sums from drug deals, and that has brought him into collision with Hutch's allies. Among those gunned down in Spain in September 2015 was Hutch's nephew, Gary.
Friday's boxing event in Dublin attracted many figures from Spain associated with Kinahan, presenting a juicy target for those seeking retribution for the Gary Hutch slaying.
Three attackers dressed as an elite Irish police unit -- complete with helmets, flak jackets, balaclava masks and assault rifles -- stormed into the hotel, shooting dead one man and wounding two others in the lobby. Two others -- including a thin young man disguised as a woman -- were seen fleeing the building with handguns at their side.
Police say they have identified most of those involved in Friday's attack but have made no arrests, in part because they suspect the attackers have fled Ireland.
Another of Hutch's relatives currently behind bars, Derek "Del Boy" Hutch, was been moved to a secure wing of prison to deter assassins. He was convicted in 2010 of stabbing a man to death and attempted armed robbery.
Britain's Serious Organized Crime Agency says Kinahan's operation provides money-laundering services for other gangs across Europe and has assets exceeding 200 million euros ($225 million).
Muddying the picture, an Irish Republican Army faction with links to Dublin organized crime claimed responsibility for Friday's hotel attack. But that group, the Continuity IRA, issued a second statement Monday night saying that it was not involved.
Police say IRA factions are involved in supplying weapons to, and extorting money from, their criminal rivals.