Hispanic group calls for special prosecutor in Pasco, WA, police shooting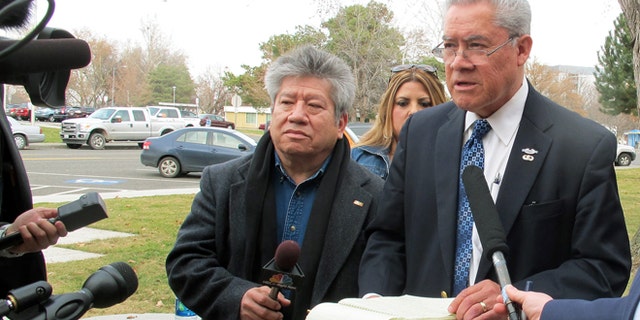 A Pasco, Washington, Hispanic group is asking Franklin County prosecutor Shawn Sant to step down as the investigator into police misconduct in the shooting death of Antonio Zambrano-Montes, an unarmed Mexican man on Feb. 10.
According to local TV station, KNDU, Consejo Latino on Tuesday sent Sant a letter requesting him to remove himself from the case and have Bob Ferguson, the state's attorney general, appoint a special prosecutor.
Consejo Latino says Sant has a conflict of interest because he's appeared at news briefings with the spokesman for a regional police unit investigating the shooting.
The group's chairman Felix Vargas told the station, "We question [Sant's] credibility. He's been part and parcel of the [police's internal] investigation. Mr. Sant is also a former police officer and he is normally the defender of the police in cases involved criminal activity.
Sant wasn't in his office early Thursday and didn't immediately return a message to the Associated Press seeking comment.
If the prosecutor rejects its request, the group says it will ask the governor to intervene.
Consejo Latino also has asked the Justice Department to investigate the shooting of Zambrano-Montes, a 35-year-old migrant farmworker.
Based on reporting by the Associated Press.
Like us on Facebook
Follow us on Twitter & Instagram