Hezbollah associate laundered drug cartel money through Miami banks, feds say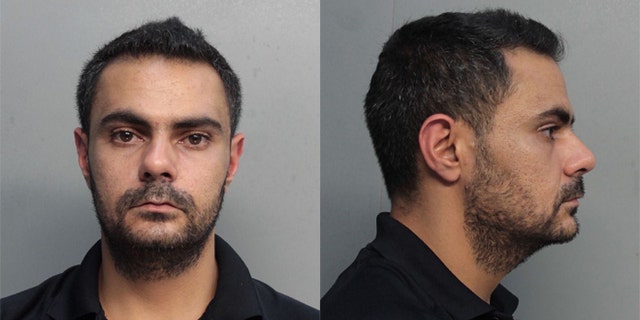 NEWYou can now listen to Fox News articles!
Three alleged associates of the Lebanese terrorist group Hezbollah purportedly laundered $500,000 from a Colombian drug cartel through South Florida banks in a case that underscores the growing collaboration between organized crime groups in Latin America and Middle Eastern terror groups.
Mohammad Ahmad Ammar, a 32-year-old who was living in Colombia, has been charged in Florida with felony money laundering, while another suspect has been arrested in France. A third is still on the lam.
Ammar's arrest was the result of a DEA investigation into Colombian cocaine operations which has led to the arrest of dozens of drug trafficking and money-laundering suspects. Ammar is believed to have been working with Colombia's Oficina de Envigado and to have laundered money through Holland, Spain, the United Kingdom, Australia and Africa.
Another Hezbollah associate, Hassan Mohsen Mansour, who has dual Lebanese and Canadian citizenship, is in custody in Paris and faces similar charges in South Florida.
The third suspect, Ghassan Diab, is related to a "high-ranking member of Hezbollah who has access to numerous international bank accounts," according to the Miami Herald. He is currently on the run and believed to be either in Lebanon or Nigeria.
"Drug dealers, potential terrorists and money launderers should all get the message that Miami-Dade County is not the place to do your dirty business," Miami-Dade State Attorney Katherine Fernandez Rundle said in a statement.
While collusion between drug traffickers in Latin America and terror groups is not entirely new, federal authorities say it has increased in recent years.
In 2014, Brazilian police documents revealed ties between weapon traffickers tied to Hezbollah and the Brazilian prison gang, First Capital Command (PCC). The documents showed traffickers operating in the tri-border region of Argentina, Brazil and Paraguay, supplying weapons to the PCC in exchange for the protection of inmates of Lebanese origin in Brazilian prisons.
Besides putting the PCC in contact with weapon dealers on the illegal international arms market, the alleged Hezbollah-linked traffickers also acted as intermediaries in the sale of C4 explosives that the PCC stole from Paraguay.
Earlier this year, the U.S. Drug Enforcement Administration said that Hezbollah's External Security Organization Business Affairs Component has established business relationships with drug cartels such as Oficina de Envigado to bring large quantities of cocaine from Latin America to markets throughout Europe.
The group is also allegedly responsible for laundering drug proceeds as part of a money laundering scheme known as the "Black Market Peso Exchange."
"It's money for the terrorists and a market for the drug traffickers," Barbara Carreno, a spokesperson with the DEA, told Fox News Latino. "It's quid pro quo."
The total amount of money generated for Hezbollah by laundering drug cartel profits is not known, but – as Ammar's arrest warrant stated – many of the group's associates are "are more concerned with generating cash than religious or political doctrine."