Hero Who Saved 6-Year-Old Girl Showered With Praise, Offerings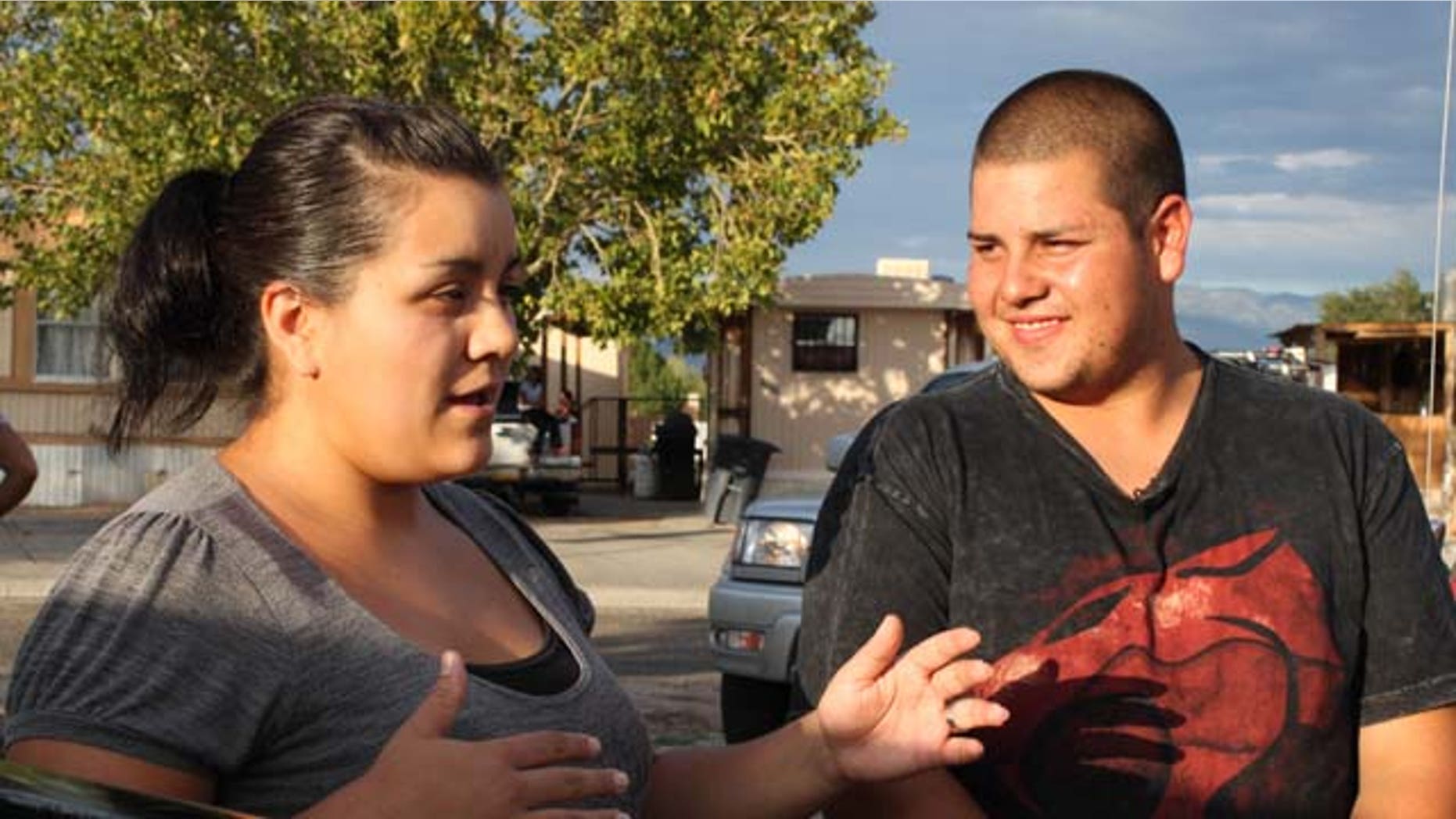 The hero who saved a 6-year-old girl from a nightmarish abduction is being showered with praise – not to mention cash offerings for the young father.
Antonio Díaz Chacón, 24, who lives in New Mexico, used his truck to chase a man after he allegedly snatched the girl and fled with her in his van, rescuing the child when the vehicle crashed.
Now, police and reporters have received calls from people requesting an address to send gift cards, money and even donations for a college savings fund for his two children.
"We're just overwhelmed with all of this. We're trying to take it all in," his wife, Martha, told The Associated Press on Wednesday. She has been sharing his story, relaying from Spanish to English details of that eventful afternoon that turned the mechanic and father of two into a hero.
Díaz Chacón had no idea his quick reaction would result in such an outpouring of appreciation and an online flood of high-fives for his heroic actions.
Shelly Hornback, of Buckeye, Ariz., said in a telephone interview she was happy to learn the little girl was saved and she felt she had to do something to recognize Díaz Chacón's efforts.
"It was like he restored our faith in humanity that people are good, and clearly to act so quickly for the common good made such a big difference. A lot of people would just not be so brave," she said.
"Here, he jumped in like Superman and saved that girl and made us all remember that there are good people out there who care."
Díaz Chacón – who, according to Impre.com, is an undocumented immigrant from Mexico – was not even supposed to be home Monday afternoon. He left work early to spend time with his family. Nor was he supposed to be at his mother-in-law's home about a block away, where the couple had gone to do laundry after their washing machine had broken.
He was in the right place at the right time to see what could have been a family tragedy.
"He just says, 'You know what, it was something I had to do,'" Martha Díaz said of her husband's gut reaction. "We didn't expect this outcome."
The phone was constantly ringing at the family's home Wednesday, but Martha Diaz didn't mind answering the calls from well-wishers and those asking how they could help.
"This was never our intention, but I didn't know there were still so many good people out there," she said.
The funny thing is many others feel the same way about her husband.
Susan Draine, a grandmother from Kent, Wash., said Díaz Chacón's actions are having a ripple effect by making people stand up and take notice. She suggested starting a college fund for his children as a way to repay his bravery.
Ann Boyrazian, of Morton Grove, Ill., said she felt good after reading about Díaz Chacón. She wanted to make a donation and recruit others to help purchase a new washing machine for his family.
"I read the story and saw his picture and it spoke about his character and his morals," she said. "I just felt good. Good for him."
The women's sentiments were echoed across social networking sites, where people referred to him as everything from a hero to a stud. There's even a Facebook page aimed at getting the couple a new washing machine.
The events unfolded quickly Monday afternoon as Díaz Chacón and his wife were loading their laundry into their truck. They heard a neighbor yelling and turned around to see the girl being thrown into a blue van.
Díaz Chacón dropped off his wife at the mobile home park's office so she could call police and he took off in pursuit of the van, twisting and turning through a maze of residential streets.
The chase ended at the edge of the city when the van crashed into a pole and the driver ran away.
The driver, whom police identified as Phillip García, 29, returned to his wrecked van and then left but was later arrested. State District Judge Sandra Engel on Wednesday ordered Garcia held on a $100,000 cash bond, saying he was a danger to society.
Hidden under a rock just 25 feet from the crashed van was packing tape and a tie-down strap, police said.
Inside the van was a glove, a Leatherman tool, a black satchel and orange strapping similar to the strap found under the rock.
The girl told police she had gone to a neighbor's house to pick up some tostadas and was walking home when the van stopped and the man grabbed her. She told police the man put his hand over her mouth and she bit him.
Based on reporting by The Associated Press.
Follow us on twitter.com/foxnewslatino
Like us at facebook.com/foxnewslatino