Gunmen kill 10, including child, in northern Mexico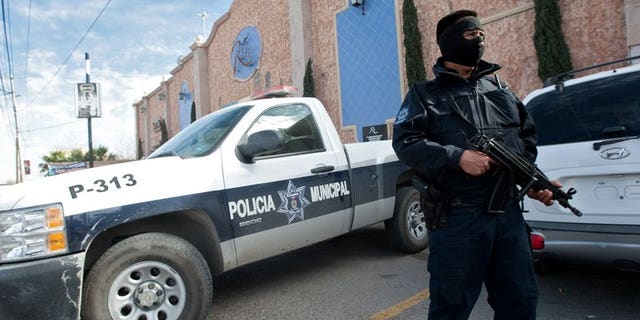 NEWYou can now listen to Fox News articles!
CIUDAD JUAREZ, Mexico (AFP) – Gunmen armed with assault rifles opened fire on a group of people after an amateur baseball game in northern Mexico, killing 10 including a six-year-old girl, authorities said Monday.
Two carloads of men carrying AK-47 rifles emerged near the field late Sunday on the outskirts of Ciudad Juarez, which borders the US state of Texas, and opened fire.
The dead included eight men, a woman and the child, said Carlos Gonzalez, spokesman for the Chihuahua state prosecutor's office.
Authorities have yet to arrest anybody or determine the motive, Gonzalez told AFP.
The shooting took place in Loma Blanca, a town outside Ciudad Juarez where federal police killed a Sinaloa drug cartel capo, Gabino Salas Valenciano, in August.
Authorities said earlier this month that they had detained the alleged leader of the Juarez cartel, Alberto Carrillo Fuentes.
Ciudad Juarez was once considered the world's murder capital, with 3,000 people killed in 2010 alone amid a turf war between the Juarez and Sinaloa cartels, but the homicide rate has been falling in the past three years.