Guatemalan Police Equipped with Devices to Track Movements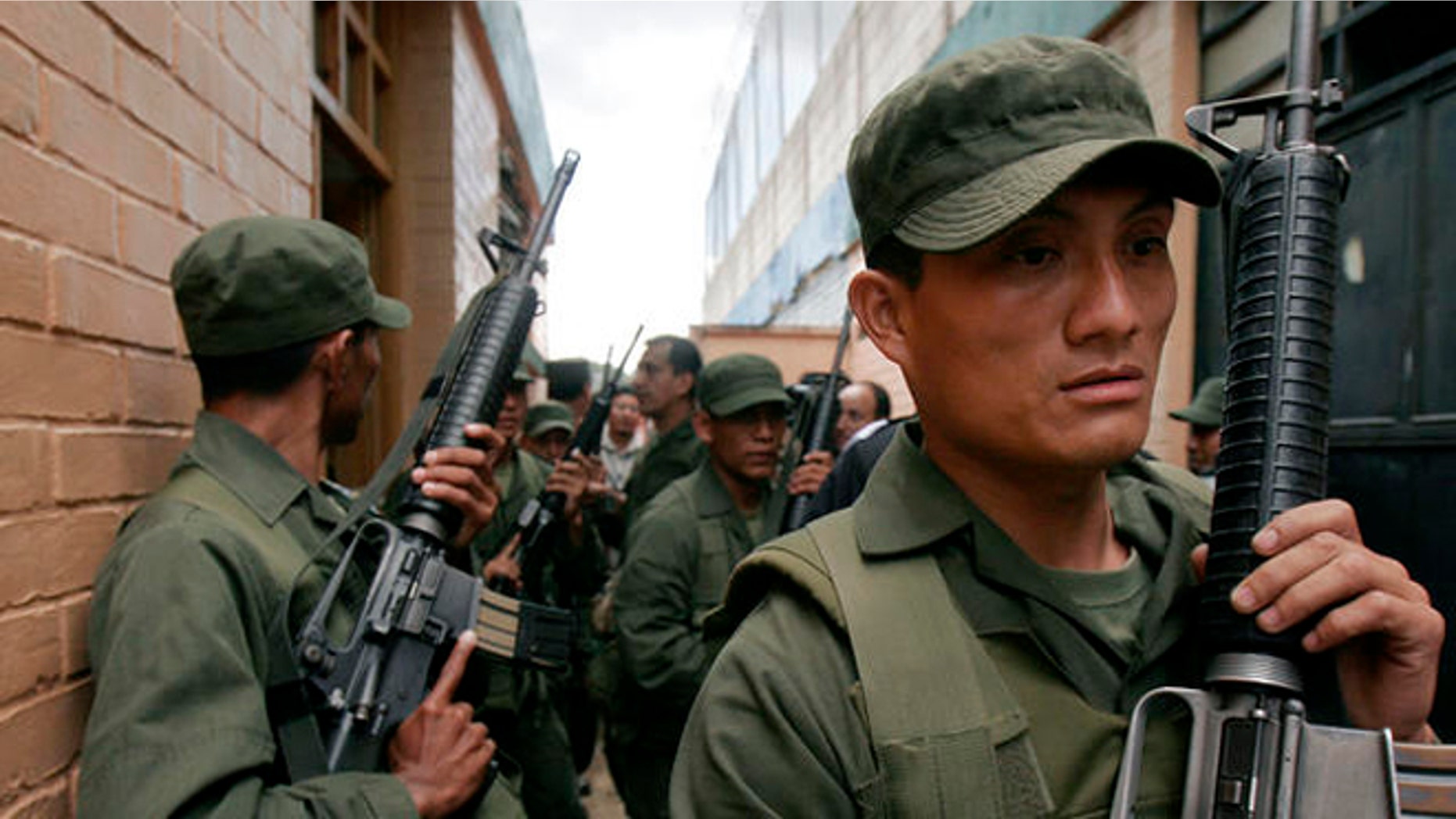 In a country where citizens lack confidence in a law enforcement system plagued by charges of abuse, Guatemala will equip its police officers with microchips so their movements can be tracked.
The chips will be affixed to police badges and will allow police supervisors to track officers' movements as well as make sure they are responding to orders, said Guatemalan Interior Minister Mauricio López.
The announcement of the chips coincided with a change in uniforms for Guatemala's police force intended to make officers "friends of the population." Currently the uniforms are black, a color that will now only be reserved for special forces and other elite units.
Even high-tech measures like the tracking chips are no substitute for significant police reform, which has stalled.
But some say much more needs to be done. "Even high-tech measures like the tracking chips are no substitute for significant police reform, which has stalled," wrote Claire O'Neill McCleskey of Insight Crime, a Latin American security website. "In the face of Guatemalan criminal gangs and Mexican drug traffickers, the police often are poorly trained, outgunned, and understaffed, with only 25,000 agents in a country of over 14 million."
Guatemalan President Otto Pérez Molina has promised to put an additional 10,000 new police officers on the streets, but so far progress in this effort has been slow.
According to UN statistics, Guatemala's murder rate was 38.5 per 100,000 inhabitants in 2011, more than seven times higher than in the U.S. and more deadly than Mexico. Criminal groups exploit the porous border Mexico and Guatemala share, which counts only 11 formal ports of entry along its 600 miles.
"We're going to enforce the law, we're going to have the commitment and the will to continue doing the things we must do to fight the drug traffickers, and as far as this goes you have to remember that in this fight we're partners with the United States," Pérez Molina said during a recent interview with Fox News Latino.
Pérez Molina and Guatemala's efforts to fight crime and drug trafficking have been hindered in large part due to corruption within the nation's police force.
Swiss authorities detained in August Guatemala's former police chief Erwin Sperisen on charges of murder, drug trafficking, money laundering, illegal detention, extortion and drug theft. Guatemala has called for Sperisen's arrest and extradition since 2010, but the former chief of the national police from 2004-2007 cannot be extradited because he has Swiss citizenship.
Guatemala's former deputy interior minister Marlene Blanco was also arrested in March on charges of involvement in several extra-judicial killings in 2009.
Follow us on twitter.com/foxnewslatino
Like us at facebook.com/foxnewslatino