Government outraged as court orders new provincial election in Argentina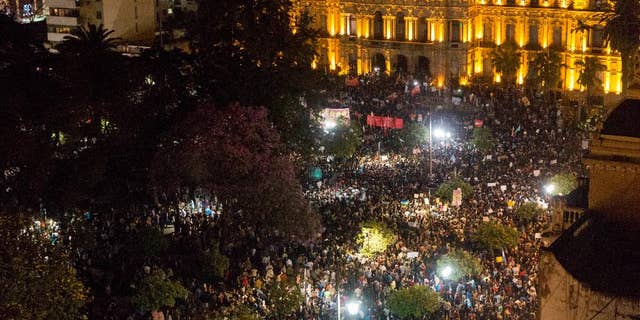 BUENOS AIRES, Argentina – A court has annulled a gubernatorial election in a stronghold of Argentina's governing party, outraging officials of President Cristina Fernandez's administration.
A court in Tucuman province ruled Wednesday that irregularities were so widespread in the Aug. 23 vote that new elections are necessary. Dozens of ballot boxes were burned and errors were found in the vote count that showed a pro-government candidate winning by 52 percent to 40 percent.
It's the first time a court has thrown out a major election in Argentina since a dictatorship ended in 1983 and it infuriated officials in the politically heated run-up to the Oct. 25 presidential election.
Cabinet chief Anibal Fernandez on Thursday called the decision "a judicial coup d'etat" and suggested the national government might intervene to control the province.