Gitmo ex-detainee unhappy in Uruguay might have new home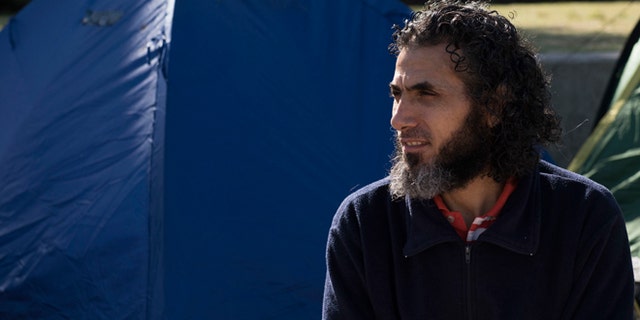 NEWYou can now listen to Fox News articles!
MONTEVIDEO, Uruguay (AP) – Supporters of a former Guantanamo prisoner who has been unhappy living in Uruguay said Saturday that another country has offered to accept him.
The group "Vigil for Dhiab" said in a Facebook page that the offer prompted Abu Wa'el Dhiab, a native of Syria, to drop a lengthy hunger strike to press his demands. Members confirmed the post's authenticity.
The group did not say which country made the offer and it was unclear if Dhiab has travel documents. Uruguayan officials did not respond to requests for comment on Saturday.
Dhiab is one of six former prisoners from the U.S. naval base at Guantanamo, Cuba, who were resettled in Uruguay in 2014, and he has repeatedly expressed his unhappiness, saying he wants to join his family in another country. Officials say he cannot return to Syria due to the civil war there.
Christian Mirza, the Uruguayan government's liaison with the resettled detainees, has said that Qatar and Turkey have rejected taking in Dhiab.
Uruguay itself has offered to bring his family to the Latin American country, but he's rejected the offer.
Dhiab was been detained as an enemy combatant with suspected ties to militants and was held for 12 years at Guantanamo, although he was never charged. While there, he drew international attention by staging a lengthy hunger strike that threatened his health and frequently clashed with guards.