Gates Gives 4 troops a Holiday Lift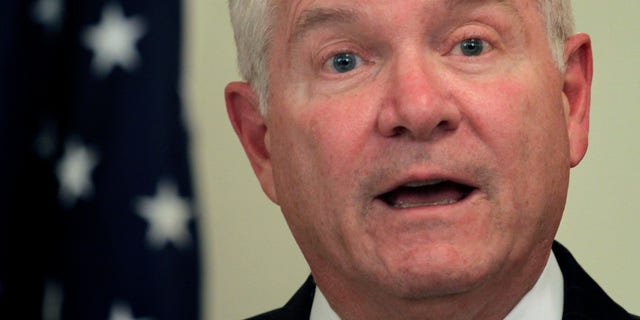 ABOARD A MILITARY AIRCRAFT – It's a long flight home from the battlefields of Afghanistan.
But four soldiers traveling to see family for the holidays got an upgrade, courtesy of Defense Secretary Robert Gates.
Normally, their leave would have started with a wait at the airport for the next available seat on a military plane to Kuwait, followed by a grueling commercial flight back to the U.S.
On Thursday, however, the four soldiers got to skip the long lines and security pat-downs, and instead boarded Gates' expansive E-4B — a militarized version of the Boeing 747, known as the Doomsday Plane.
And their layover wasn't at an airport hotel — it was at the luxurious Emirates Palace that stretches for more than a kilometer along the Persian Gulf coast in Abu Dhabi, where Gates stopped to meet Thursday night with the crown prince.
"This way they'll get a more comfortable, hopefully more enjoyable and certainly faster trip home," said Pentagon spokesman Geoff Morrell, as Gates plane' coasted over Eastern Europe. The rugged aircraft was designed to be an airborne operations center for the Pentagon chief in the event of a national emergency.
Morrell said Gates has long wanted to give some troops a ride home for leave or at the end of their tour. Before Gates left the U.S., staff told commanders in Afghanistan that there were a few empty seats on the plane and asked them to find some troops who were heading back to the U.S. within the secretary's schedule.
Two of the four are a married couple heading to Texas to spend the holidays with family members who are taking care of their three sons. Both have deployed four times to war, once to Kosovo, twice to Iraq and now to Afghanistan.
Another soldier has deployed twice to Afghanistan during his four years in the Army and was heading to Indiana. And the fourth has been in the Army for four years and is on his first deployment to Afghanistan.
___
Online:
Defense Department: http://www.defenselink.mil