From boy scout musician to Syria 'martyr'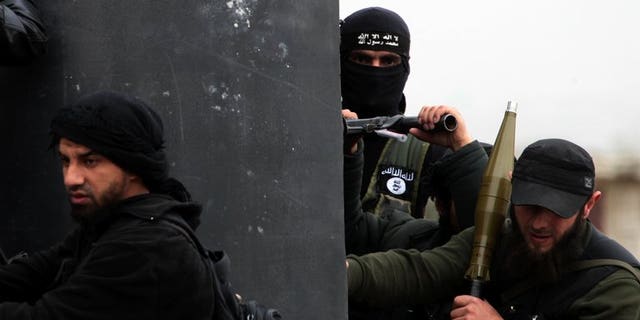 BEIRUT (AFP) – For years, Maher Sukkar, a Palestinian living in Lebanon, belonged to a boy scout troupe and played music. No one expected him to join the radical Al-Nusra Front and die fighting in Syria.
"I'm sad and shocked," says Mohammed, who spent 10 years in the scouts with Sukkar.
"I never knew him to be an extremist," his friend adds.
"Most of our scout team members were conservative Muslims. But Maher was the only one who would smoke and swear during (the fasting month of) Ramadan."
But Sukkar was killed fighting alongside members of Al-Nusra Front, an Al-Qaeda ally that is among the most extreme forces battling to overthrow Syria's President Bashar al-Assad.
His death was announced on the Supporters of the Mujahedeen Network, which publishes jihadist news.
"We give you the news of the martyrdom of the martyr Maher Sukkar, a lion of the Al-Nusra Front lions, in Qusayr."
Syrian regime troops and fighters from Lebanon's Hezbollah militia launched an assault on the former rebel stronghold of Qusayr in central Homs province last month.
A fierce battle ensued for nearly three weeks, and ended with the regime winning control of the town.
The announcement of Sukkar's death was published alongside a picture of him wearing fatigues, a keffiyeh scarf wrapped around his head and a Kalashnikov assault rifle in his hands.
A second picture showed his body, wrapped in a white shroud, traces of blood visible on his face. The website gave the date of his death as May 19, the first day of the battle for Qusayr.
"I never saw Maher carry a weapon," Mohammed says.
"He was a simple guy, helpful and kind-hearted," he insists.
Sukkar, who was 30 at the time of his death in Syria, grew up in an orphanage in Beirut after his father died and his mother remarried.
At 18, he was forced to leave the shelter despite having nowhere else to go.
"He often had to sleep on the streets," Mohammed says, and found a refuge of sorts with the scouts.
"Maher was always there when we went camping. He used to stand guard, do repairs, clean. He loved to communicate with other people," Mohammed says.
"We felt that he really needed compassion and to be the focus of attention, which made sense when we knew about his past."
The scouts introduced Sukkar to the trumpet, and he joined a band.
His former music teacher Samir remembers him as a talented student.
"He was blessed with a musical sense, even though he had limited formal training," he says.
"He could make an instrument from any piece of metal tubing that was open on both ends -- he'd just put a hole or three in it and turn it into a trumpet."
But life was hard for Sukkar, who struggled to find work in Lebanon, with many fields closed off to him because of his Palestinian refugee status.
"He worked as a carpenter, a blacksmith, an electrician, a painter and a concierge, but he would sleep in the workshop at night and he was unemployed most of the time," Mohammed says.
He suffered tooth pain and took painkillers because dental work was too expensive. Friends tried to help him out, but he would never take more than a cigarette or a sandwich.
A former scout leader talks bitterly about Sukkar's transformation, after he moved into Beirut's downtrodden Shatila Palestinian refugee camp, his finances worse than ever.
"A while after he moved, I met him in the street," said the former leader, now a professor, who declined to give his name.
"He was wearing a white Afghan-style outfit and kept talking about religion and what was haram and halal (prohibited and permitted in Islam)," he said.
"The camp environment changed him."
The last time Mohammed saw his friend Sukkar was during a surprise visit at the end of March, when the Palestinian came to his home.
He told Mohammed he had been in prison after being "unjustly accused" of joining an extremist group.
"It was a nice evening," he says.
How and when Sukkar decided to join Al-Nusra remains a mystery to his friends.
During the 2006 war pitting Israel against Hezbollah, Sukkar had worked with the Lebanese Shiite group. He also joined Fatah al-Intifada, a Palestinian militant group in Lebanon, but in administrative and outreach positions, never taking up arms.
"His whole life he was looking for a place where he could find himself, something that would give him food and support," Mohamed says.
"Injustice and poverty are what pushed him to extremism."