France's Hollande praises deal on banking union for shielding taxpayers from funding bailouts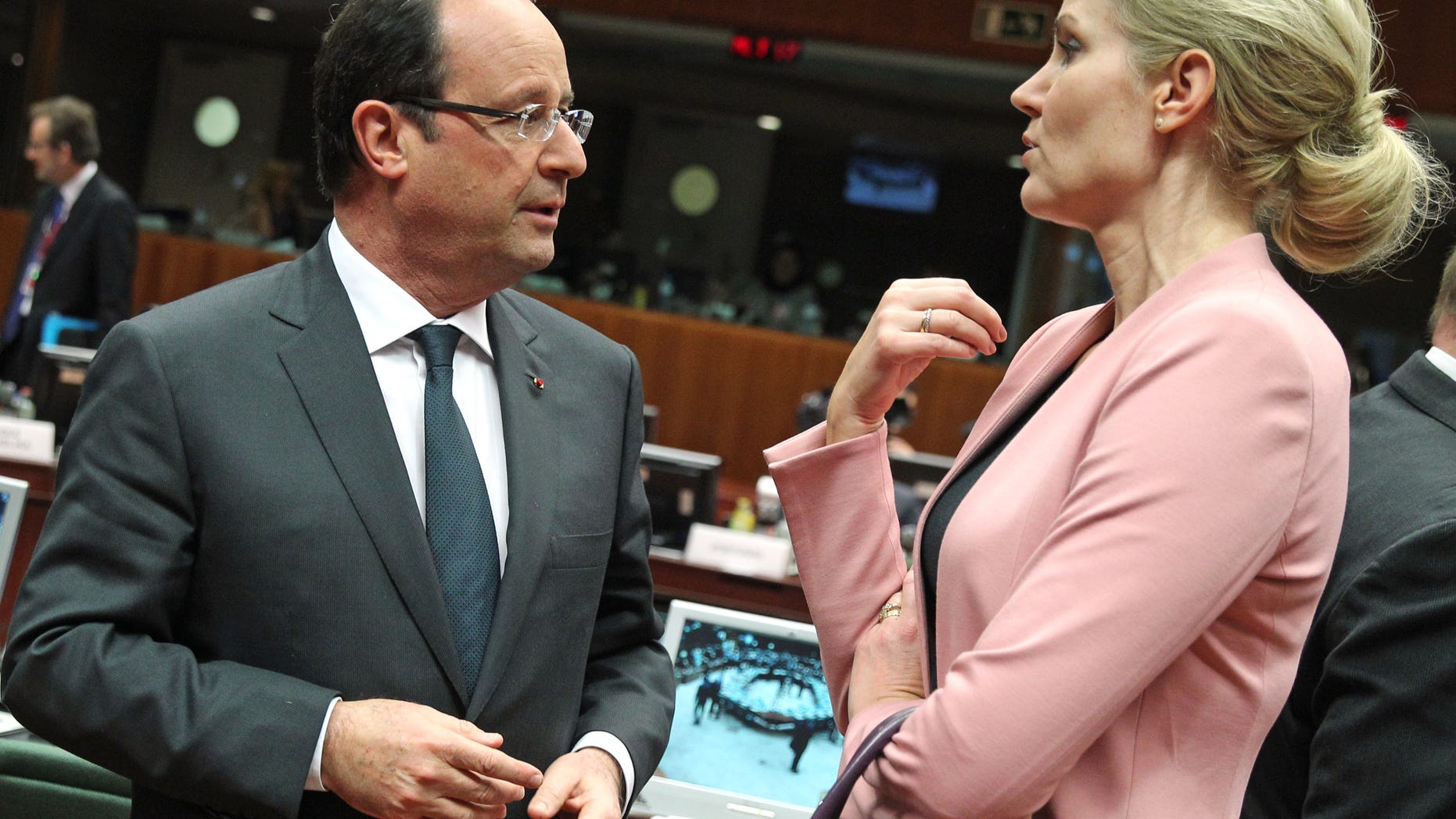 BRUSSELS – French President Francois Hollande says the creation of a new institution to handle troubled banks will spare taxpayers from having to pay for further bank bailouts.
Hollande said Thursday ahead of a summit of the European Union's 28 leaders that the agreement on how to set up and fund a centralized European agency to unwind, or prop up, ailing banks helps stabilize the financial system and prevent further financial crises.
On Wednesday, following months of haggling, finance ministers agreed to the final elements of the creation of a banking union for the 17 EU countries that use the euro.
It follows a deal earlier this year to create a joint supervisor to police the health of the eurozone's biggest banks.