Founder of French far-right party risks expulsion at hearing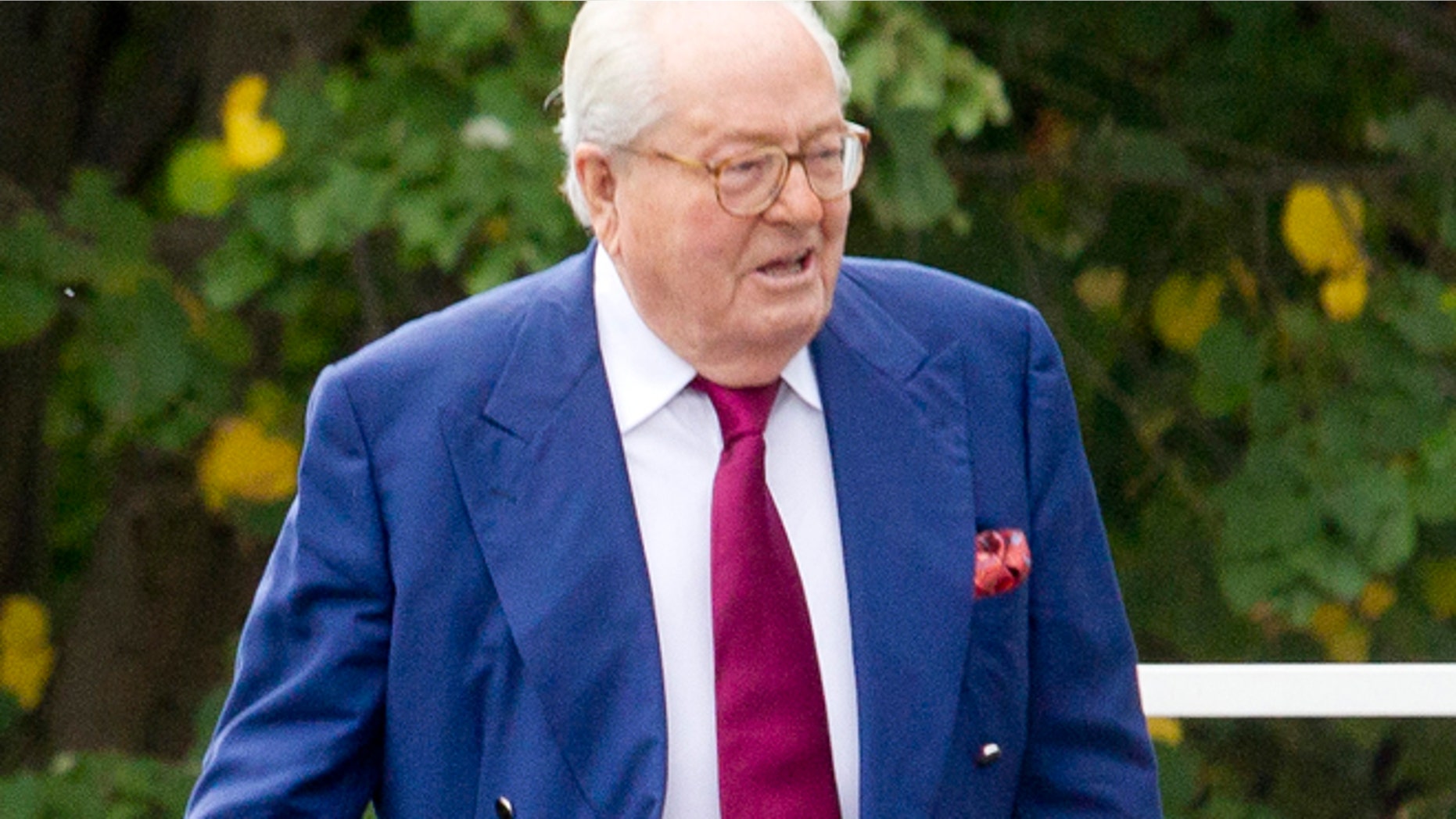 Jean-Marie Le Pen risked suspension or exclusion from the far-right National Front he helped establish more than four decades ago in an appearance before a party tribunal on Thursday as his daughter, the party president, began a new effort to oust him.
The family feud, which has mushroomed into a debilitating crisis for the anti-immigration party, opened a new chapter with the summoning of Le Pen by daughter Marine Le Pen before the National Front's executive bureau to defend himself against 15 complaints. The complaints target recent public statements by Le Pen, including those in which he downplayed Nazi gas chambers and insulted his daughter and the party's No. 2 figure.
"I will of course contest ... their right to judge me," the 87-year-old Le Pen told iTele TV as he arrived for the meeting, accompanied by his wife and lawyer.
While daughter Marine Le Pen signed off on the complaints, she has said she would not be present at the high-stakes meeting. The party No. 2, Florian Philippot, was also expected to be absent. Both are part of the eight-member executive bureau. But the daily l'Opinion quotes Philippot as saying they prefer not to be both judges and accusers in what amounts to a trial.
A decision may come Thursday, or later.
Marine Le Pen, who has set her sights on the 2017 presidential race, has worked to clean up the image of the National Front since 2011 when she took over the leadership as the chosen successor of her father -- who has been convicted numerous times of racism and anti-Semitism. The bombastic Jean-Marie Le Pen maintains that his remarks, however offensive, fall into the domain of freedom of expression.
The complaints include a remark first made years ago, and repeated in April, that the Nazi gas chambers are a "detail in the history" of World War II. That unleashed a feud and series of legal disputes.
Father and daughter have battled in court three times since April, with Jean-Marie Le Pen winning each round to maintain his title as the party's honorary president for life.
Thursday's meeting was the second of the executive board clearly trying to push out Jean-Marie Le Pen -- who has but one supporter among the eight board members. The elder Le Pen called the hearing "abject" and "undignified" of a candidate for the French presidency.
Bruno Gollnisch, a member of the party's old guard, said it "would be stupefying" if Jean-Marie Le Pen was excluded from the National Front.
"The National Front can exist without Jean-Marie Le Pen, but it can't exist in contradiction with all the positions he stands for," Gollnisch told BFM-TV as he arrived at party headquarters in Nanterre, west of Paris.