Former teen prostitute slaps city of Oakland with $66M suit after police sex scandal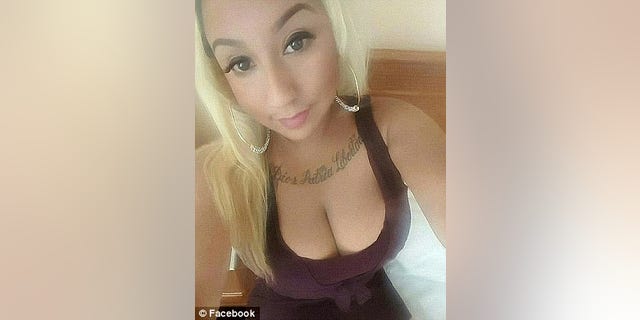 The city of Oakland was hit with a $66M lawsuit Friday on behalf of Jasmine Abuslin, 19, who claims to have had sex with almost 30 Oakland law enforcement officials throughout the Bay Area over the last two years, some of them when she was still a minor.
According to KRON 4, the Alameda County District Attorney's Office filed criminal charges Friday against seven officers for engaging in sex with Abuslin, who also goes by the name Celeste Guac.
In addition, a Contra Costa County Sheriff's deputy, a former Livermore police officer and five current and former Oakland police officers – Ricardo Perez, Dan Black, Brian Bunton, Warit Utappa, Tyrell Smith, Leroy Johnson and Giovani LoVerde – are also being charged.
Abuslin is the key witness in the criminal case. The civil suit claims that both the city and the police department were negligent and exploitive in handling the case, according to court filings.
The teen's attorneys, Pamela Price and Charles Bonner, say she has been a victim of sex trafficking since she was 12.
According to her lawsuit, then-Oakland police chief Sean Whent knew Abuslin was being sexually exploited as a minor and did nothing about it.
Before Abuslin turned 18, the claim says, "In 2015, she met Oakland Police Officer Brendan O'Brien [deceased] while she was running from a pimp. Having come into contact with a minor running from her pimp, Officer O'Brien was obligated under California Penal Code 236.2 to make certain inquiries regarding [Abuslin's] wellbeing."
Instead of protecting Abuslin from sexual exploitation, the suit alleges, he exploited her himself.
In early September 2015, the city of Oakland started dismissal proceedings against four officers, but the department announced that two of the men implicated in the scandal had resigned and a third committed suicide.
In a video interview with vlogger Zennie62, Abuslin said her first sexual encounter occurred in 2011 with an Oakland police officer – a friend of her mother's who is a police dispatcher.
"It was all romantic … We considered it a relationship. That was the first one," Abuslin said.
She openly spoke about working as a prostitute at age 16 and 17 and, during that time, having sexual relations with 14 police officers.
The suit states, "In addition to Officer O'Brien, Officer G.L. and other officers and deputies also sexually exploited (Abuslin) when she was a minor, and continuing into 2016, after she turned 18, providing her protection and information about police business for sexual favors. None of them ever offered her information or help in escaping from sexual exploitation."
Court documents reveal that Daniel Black, formerly of the Livermore police force, was charged with five counts of engaging in prostitution, lewd public behavior and giving alcohol to a minor.
Documents go on to say that Black picked up the young woman in a motor home last April and took her out to dinner, telling her, "Just to be clear: I'm not paying you, but I will buy you dinner."
Despite her admission of having been a prostitute, if she is underage, legally there can be no consent.
"That [consent] is a problem for the defense regardless what her line of work is," criminal defense attorney Christian Picone, who isn't involved in either the civil or criminal cases, told Fox News Latino.
The lawsuit alleges that members of the Oakland Police Department, "either directly engaged in, stood by with a blind eye or acted to cover up this modern-day slavery of (Abuslin)."
It goes on, "These acts constitute unlawful forced labor, trafficking into servitude and sex trafficking of a child by force, fraud and coercion and have caused (Abuslin) to suffer unimaginable abuse, pain, and suffering that she and her family will endure for the rest of her life."
In August, Abuslin was sent to a Florida rehab facility for heroin and sex addiction. According to her attorneys, Abuslin was persuaded to go to Florida. Fox KTVU, reported that law enforcement officials told her, "It would be like a vacation, she needed to go to rehab – she had a drug problem – this would be the best place to go. It would be like a vacation."
Her attorneys are calling it "false imprisonment."
While there. she was arrested for allegedly assaulting a guard. On Sept. 16, she was released and returned to the Bay Area.