Former student says Rachel Dolezal dismissed her as 'not Hispanic enough'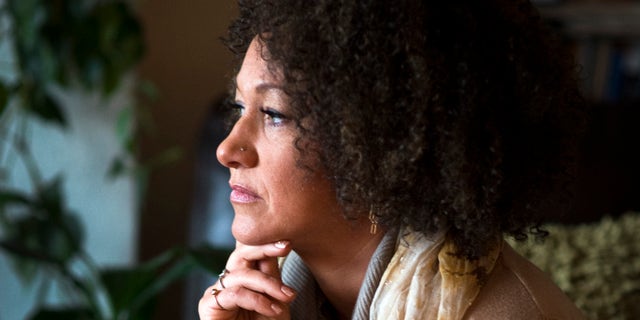 Embattled activist Rachel Dolezal, who was forced to resign from the NAACP for falsely portraying herself as black, reportedly once denied a college student participation in a class activity because she "didn't look Hispanic enough."
The student – who would rather remain anonymous – told BuzzFeed that she didn't think much of the incident when it happened a few years ago. At the time Dolezal was a teacher at Eastern Washington University, located in Cheney, Wash.
"Now I wish I had said something, especially now that her race is the one people are questioning," the student said.
A light-skinned Hispanic who grew up in a Spanish-speaking country, she raised her hand without qualms when Dolezal called for a student with Hispanic background to come to the front of the class, to take part in an activity she called "Fishbowl." In it, the volunteer was to be asked questions by the rest of the class about her racial experiences.
"Rachel said I didn't look Hispanic," she told BuzzFeed. "[She] doubted that I could share experiences of racial or ethnic discrimination because I didn't have the appearance of looking Hispanic."
Dolezal then selected another volunteer and the class, an introduction to race and culture, went on.
Dolezal's racial identity has sparked a furor in recent days after her parents revealed that the 37-year-old is of European and Native American descent.
She was forced to step down as head of Spokane's NACCP chapter following the controversy that ensued. In a statement released Monday, she called it a "true honor to serve" and said there were many urgent issues she wanted to address as head of the board, including police brutality, health inequities and political representation in minority communities.
"Yet, the dialogue has unexpectedly shifted internationally to my personal identity in the context of defining race and ethnicity," she said in the statement. "I have waited in deference while others expressed their feelings, beliefs, confusions and even conclusions — absent the full story."
Before her announcement, several members of the chapter's executive committee said they were planning to demonstrate to call for Dolezal to step down.
Dolezal was elected president of the local NAACP chapter about six months ago.
The NAACP had issued a statement Friday supporting Dolezal, who has been a longtime figure in Spokane's human-rights community and teaches African-African studies to college students.
The city of Spokane is investigating whether Dolezal lied about her ethnicity when she applied to be on the police board. According to the New York Times, on an application form she checked boxes identifying herself as white, black and Native American.
Police on Friday said they were suspending investigations into racial-harassment complaints filed by Dolezal, including one from earlier this year in which she said she received hate mail at her office.
The AP contributed to this report.
Like us on Facebook
Follow us on Twitter & Instagram