Former Salvadoran defense minister deported from U.S. for human rights abuses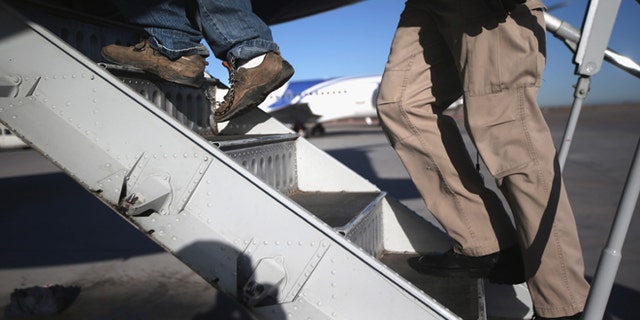 MIAMI (AP) – A former El Salvador defense minister has been deported from the U.S. for his role in human rights abuses several decades ago.
Immigration and Customs Enforcement spokesman Nestor Yglesias said Friday former Gen. José Guillermo García-Merino was flown on a charter plane from the U.S. to San Salvador, El Salvador. García-Merino was arrested last month in Florida.
The removal of the 82-year-old Garcia-Merino came after an immigration appeals panel on Dec. 8 upheld a previous 2014 deportation order. An immigration judge then found García-Merino assisted or participated in numerous acts of torture and extrajudicial killings in El Salvador while he was in command.
García-Merino was El Salvador defense minister from 1979 to 1983 during a civil war that killed an estimated 70,000 civilians.
Like us on Facebook
Follow us on Twitter & Instagram