Former prisoner reportedly says he wrote plea for help found in box of Halloween decorations in 2012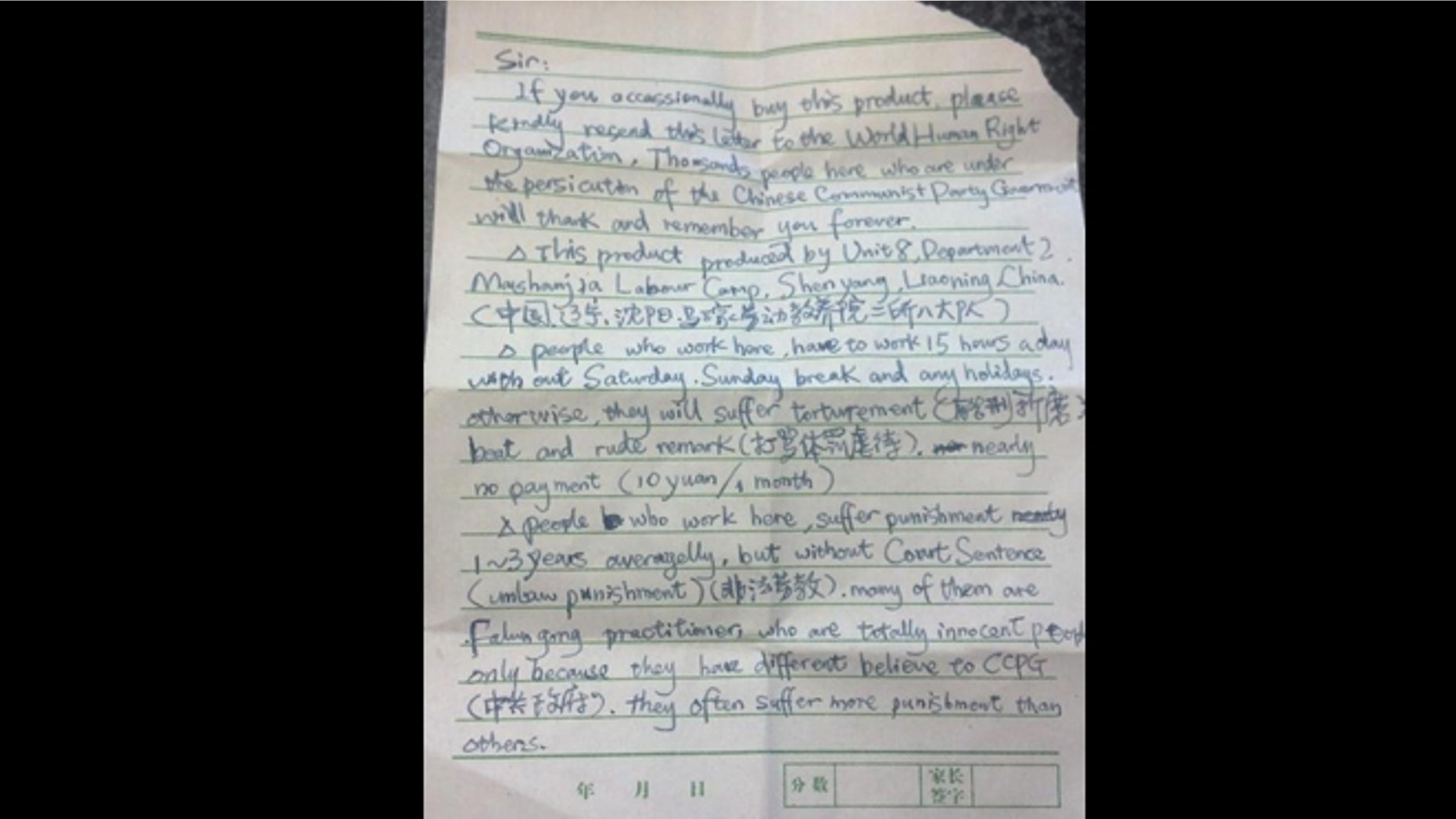 A 47-year-old former Chinese prisoner has identified himself as the writer of a plea for help that was found inside a box of Halloween decorations by an Oregon woman last year.
The Beijing resident, who was an inmate at the Masanjia labor camp in Shenyang and only goes by the surname of Zhang – to protect his identity -- made the admission during an interview last month about the camp's conditions, the New York Times reports.
He said the letter was one of 20 he secretly wrote over the course of two years and hidden inside English packaging, hoping someone would find them.
"For a long time I would fantasize about some of the letters being discovered overseas, but over time I just gave up hope and forgot about them," he told the New York Times.
Julie Keith, 42, of Portland, bought a Halloween graveyard kit from Kmart in 2011 and tucked it away in a storage box. When she opened the kit in October 2012, she found the letter, apparently written by Zhang, tucked in-between two Stryofoam headstones.
"If you occasionally buy this product, please kindly resend this letter to the World Human Right Organization," the unsigned letter read. "Thousands people here who are under the persicution [sic] of the Chinese Communist Party Government will thank and remember you forever."
The letter also detailed how laborers work for 15 hours a day and made only $1.61 a month.
In December, Keith had told FoxNews.com that she believed the letter wasn't a fake.
"I fully believe it is real," she said, describing how the headstones where the letter was found were sealed and the box was closed with tape. "It had to have come from where they said."