Fire in southern China wholesale market kills more than 17 people, injures 4 firefighters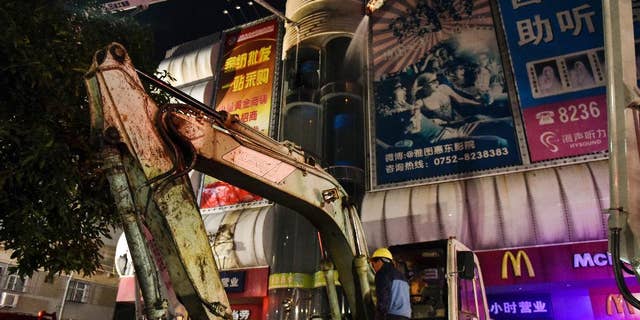 BEIJING – A fire at a southern China wholesale market has killed more than 17 people and injured four firefighters, officials said Friday.
The fire broke out Thursday afternoon on the fourth floor of the market in southern Guangdong province and was controlled that night, said a statement issued Friday by the Communist Party's propaganda department in Huidong County.
Rescuers had been searching throughout the night for people trapped in the building.
Another five people were rescued from the building, the statement said. The propaganda department said the cause of the fire was still under investigation.