Fifteen North Koreans linked to nuclear program added to UN blacklist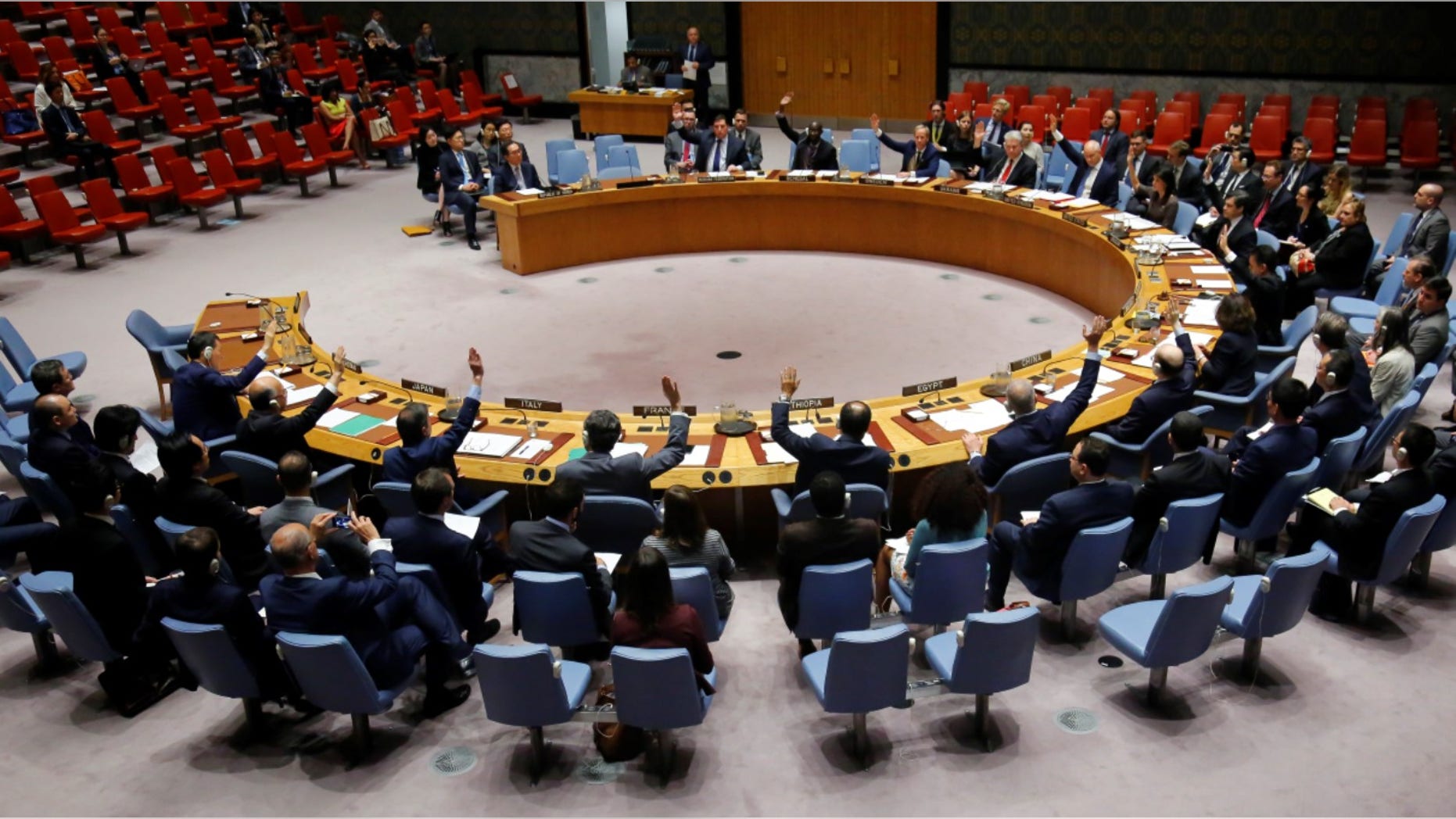 The UN Security Council unanimously approved a U.S.-drafted resolution to add 15 North Korean individuals and four entities linked to the country's nuclear and missile programs to a UN blacklist on Friday.
But the resolution doesn't impose new sanctions regarding North Korea's most recent missile tests as the U.S. and its Western allies had urged. That's because China, the country closest to North Korea, opposed the move.
US AIRCRAFT CARRIERS JOIN JAPANESE FORCES OFF NORTH KOREAN COAST FOR MILITARY TRAINING
The proposed resolution would impose a global travel ban and asset freeze on a range of North Koreans, including the man believed to head overseas espionage operations and foreign intelligence collection.
"The Security Council is sending a clear message to North Korea today: Stop firing ballistic missiles or face the consequences," U.S. Ambassador Nikki Haley said after the vote.
The move follows Pyongyang's latest missile test on Sunday, which ended in the Sea of Japan.
The Associated Press contributed to this report.