Fiat's $3.65 Billion Deal To Acquire Chrysler Rises Stock, Italian Unions Worry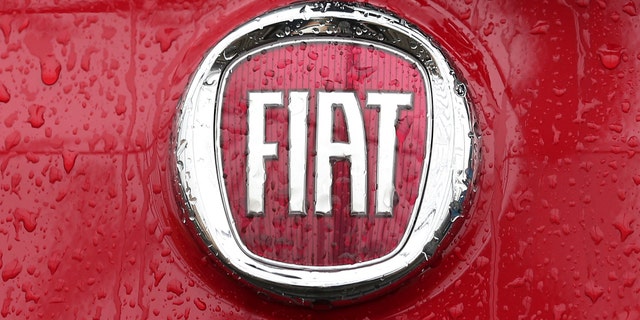 Italy's Fiat said it has agreed to pay $3.65 billion for the 41.46 percent of U.S. automaker Chrysler that it doesn't already control.
Fiat will not need to issue any additional stock to finance the transaction, the Turin-based giant said.
The Chrysler shares to be acquired are currently held by the United Auto Workers medical-benefits trust, which received the shares in exchange for concessions made during the U.S. company's bankruptcy restructuring in 2009.
Fiat also took a stake in Chrysler then. The Italian firm was invited in by the U.S. government, which was anxious to keep the Detroit institution afloat.
News of the deal boosted Fiat's stock price by 16.4 percent in Thursday's trading on the Milan exchange.
"The unified ownership structure will now allow us to fully execute our vision of creating a global automaker that is truly unique in terms of mix of experience, perspective and know-how, a solid and open organization that will ensure all employees a challenging and rewarding environment," Sergio Marchionne, CEO of both Fiat and Chrysler, said in a statement.
The merger will create the world's seventh-largest manufacturer of automotive vehicles.
Fiat will buy a 41.5 percent stake held by a United Auto Workers union trust fund for $1.75 billion (about 1.35 billion euros) in cash and another $1.9 billion in extraordinary dividends. The deal is due to close by Jan. 20.
The agreement caps the dream of Sergio Marchionne, Fiat's chief executive and CEO of Chrysler Group, to run a truly global automaker. Marchionne called the deal one of life's "defining moments that go down in the history books."
The move was greeted in Italy, where Fiat is the largest private employer, with a mixture of anxiety and excitement.
Italian unions have long fretted that the global reach of Fiat could come at their expense in terms of production, job security and contract conditions. Their leaders immediately pressed for guarantees, appealing to the government to help safeguard their concerns.
"It is indispensable that Fiat say what it intends to do in our country," Susanna Camusso, leader of the nationwide, left-leaning CGIL labor confederation, said in a statement.
Fiat has a total of 215,000 employees, almost a third of which are in Italy.
While praising the deal as important for Fiat to keep up with rivals, Camusso insisted that the company's "strategic direction and planning remain Italian" and that it "keep a significant presence in Italy."
Allied with CGIL is the FIOM metalworker's union, which has a reputation as a hardliner in labor negotiations.
"We contend that the acquisition of the remaining capital shares of Chrysler group was possible thanks to the maximizing of industrial capital and of human capital of the workers of Fiat Group in Italy," said Michele De Palma, in charge of FIOM at the automaker.
"Before celebrating, we contend it is fundamental to understand the deal's terms," De Palma said in a written statement.
The union leader said he will ask the premier's office to summon all sides to talks about the future of the Italian plants. The government is struggling to revive the economy, which is mired in recession and plagued by unemployment.
More centrist-leaning unions were optimistic about the deal's possible benefits for Italian workers.
"It is good news for Fiat workers, for the auto industry and for our country," said Giusppe Farina, leader of the FIM-CISL union.
Fiat brought Chrysler out of bankruptcy in 2009.
But it has struggled recently with sales of its own cars. In October, it lowered its 2013 earnings targets amid continued weakness in the European economy and car markets and lower sales in Brazil. Without Chrysler, Fiat would have lost significantly more in the third quarter of 2013.
Business economics professor Cesare Pozzi said "there is a lot of fear" over the Chrysler deal because of Fiat's importance as an employer, and if the deal doesn't bring the success Marchionne envisions, Italian workers could pay the price.
Still, said Pozzi, who teaches at LUISS, a private university in Rome, "this time it could be an opportunity."
Based on reporting by EFE and The Associated Press.
Follow us on twitter.com/foxnewslatino
Like us at facebook.com/foxnewslatino