Fears of terrorism not keeping tourists away -- travel to Spain up 12 percent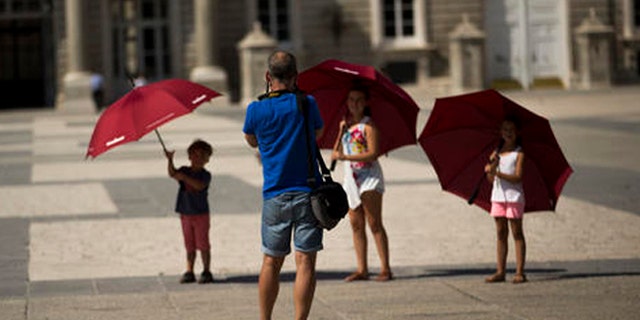 MADRID (AP) – The number of tourists visiting Spain jumped by 12 percent in the first six months of 2016, as a mix of economic concerns and fears of extremist attacks continued to drive foreigners away from rival Mediterranean destinations.
Spain's National Statistics Institute said Friday that some 33 million tourists arrived between January and June.
Britons continued to top the list at eight million, up 17 percent. The figure for Germans, at 5 million, was up 7 percent while French visitors increased 8 percent to 4.6 million.
Spain, Europe's most popular destination after France, hosted a record 68.1 million tourists in 2015, almost 5 percent higher than the previous year.
Tourism represents some 11 percent of the Spanish economy.