Family Holds Out Hope For American Teen Who Disappeared In Ecuador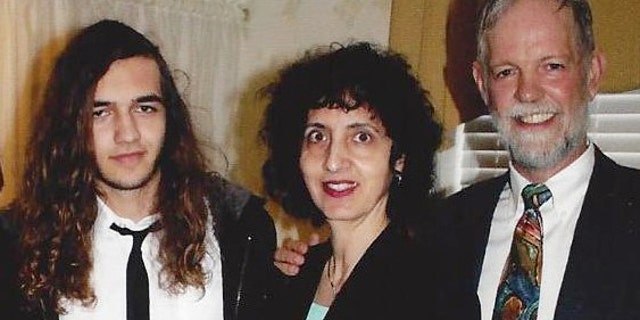 OKLAHOMA CITY (AP) – More than six months after an Oklahoma teenager disappeared while hiking on a family trip in Ecuador, relatives and friends are still holding out hope that he will be found alive and say they are grateful for the support the Ecuadoran government has provided.
August Reiger went missing in June while he, his parents and brother were visiting the tourist town of Banos in central Ecuador. He had run a few minutes ahead of his family and planned to meet them when they caught up, but then he never showed up, said his aunt, Cristi Reiger.
Authorities in Ecuador believe the teen, who is from Oklahoma City and graduated at the top of his high school class, was kidnapped, according to the aunt. There have been no demands for ransom, but authorities have said that is not unusual in cases like this one.
Family members are hoping the attention the president of Ecuador has put on missing persons cases will help turn up August. Cristi Reiger said President Rafael Correa met with a representative of the family as well as representatives of other families of missing persons during a two-day conference at the presidential palace in Quito last month.
"He's vowed to do everything they can do, which already has been so great," the aunt said of the Ecuadoran president. "They've set up a special task force and people assigned to all these different missing persons."
The agency established to help family members find missing relatives in Ecuador has no office and no listed telephone number.
Authorities in Ecuador have reported several sightings of August to the family, including a few that have been deemed credible, August's aunt said. But so far, none have led to the teen being found.
"It's a non-stop sort of deal. They're overturning every stone. They're following every lead. We're hopeful. We still have a lot of hope," Cristi Reiger said of finding her nephew, a National Merit Scholar finalist who has a conversational understanding of Spanish.
Some of August's former schoolmates have planned a benefit for the weekend to raise money for the search.
Kelli Mayo, 13, attended Classen School of Advanced Studies, a grades 6-12 institution in Oklahoma City, with August. She and her stepsister, Peyton Bighorse, 18, make up the Oklahoma City-based pop-rock band Skating Polly and will be donating proceeds from the Teenage Kicks concert Saturday to the search. The show will feature their band and several others that have teenage performers.
Mayo, who said August was at last year's Teenage Kicks concert, hopes the show and proceeds raised will help bring attention back to the search for the schoolmate she remembers for his creative Halloween costumes. Last year the benefit show raised $800 for a campaign to prevent gun violence, and the sisters hope to raise the same amount — if not more — this year.
"The reason we wanted to do this is because he's been missing for like six months now. Whenever people go missing, it's a big story at first. A lot of people cover it, but after time, bigger stories come out and that kind of fades to the background and people forget he's missing," Mayo said. "We want to help any way possible because we want to bring August home."
Follow us on twitter.com/foxnewslatino
Like us at facebook.com/foxnewslatino