Exit Stage Left: School Skit On Immigration Scuttled Following Complaint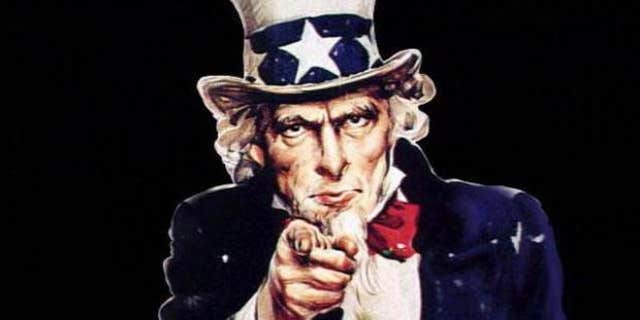 NEWYou can now listen to Fox News articles!
A classroom skit featuring Uncle Sam and an "uninvited guest" without a visa has been scuttled by education officials in Maryland following a complaint by a parent.
The four-page skit, "The Uninvited Guest" by Brenda B. Covert on education website EdHelper.com, details a short story about Uncle Sam and guests at his "Country Haven" for a party. After brief pleasantries, the character who serves as a metaphor for the United States quickly makes it known exactly who is welcome.
"No invitations are needed to come to Uncle Sam's Country Haven," Uncle Sam says. "It's open to everyone who lives here."
An invited guest then recalls overhearing something about a "visa," according to the supplemental material.
"Oh, yes. A visa lets people in who don't live here," Uncle Sam continues. "People who want to come for a visit just need to get my approval. If I like them and have the space, I welcome them in. I tell them how long they can stay, and if they want to stay longer, I'll think it over."
Uncle Sam further reiterates that not everyone is invited to the party, particularly those who "sneak" into it.
"Outsiders who pose a threat to the health or safety of my family aren't welcome here," Uncle Sam continues. "I don't want any drug addicts or drug traffickers to come in, either. No criminals. We have enough problems; we don't need to invite more!"
One complaint from a parent of a student was received in response to the skit last month, according to Max Pugh, a spokesman for Prince George's County Public Schools. Pugh declined to identify the name of the school or the teacher who assigned the skit, saying the incident was isolated and not indicative of the district's curriculum.
"The skit was not performed," Pugh told FoxNews.com. "It was poor discretion on behalf of the teacher. It was an isolated incident."
Pugh also declined to say whether the teacher was disciplined for distributing "inappropriate" classroom material. It's unclear whether the teacher informed the school's principal about the skit prior to giving it to students, he said. In light of the incident, however, Pugh said district officials will now more closely review supplemental materials prior to disseminating them to its 124,000-plus students, including nearly 50,000 elementary-age children.
"We're always looking for material that will support our Common Core implementation," Pugh said in reference to new national academic standards. "And if they do not, we will advise them not to use the materials, of course."
The district, which has more than 200 schools, characterizes itself as a diverse mix of students from urban, rural and suburban communities. More than one-quarter of all students in the district — 27 percent — were born outside of the United States or speak a language other than English at home. More than 22 percent identify as Hispanic or Latino, according to its website.
The skit was part of a teacher's social studies lesson plan on immigration in a third-grade gifted-and-talented class, according to a parent of a child who spoke to the Washington Post. The unidentified parent said the teacher obtained the script from EdHelper.com, which bills itself as a "single shop" for educational resources for teachers.
Messages seeking comment from the website and the skit's author were not returned Wednesday. Kenneth Haines, president of the Prince George's County Educators' Association, declined to discuss the skit, referring calls to Pugh. The National Education Association did not return phone calls.
The American Civil Liberties Union of Maryland, meanwhile, said the U.S. Constitution offers school officials wide discretion on materials used in the classroom.
"The Constitution gives school officials broad latitude to control what materials are used and how lessons are taught in the classroom, in contrast to the limits the First Amendment places on their ability to censor student speech," the organization said in a statement to FoxNews.com. "The actions taken by Prince George's County Schools in connection with the play appear to relate to their control over the classroom, rather than an attempt to censor student speech, and thus do not appear unlawful."
Gustavo Torres, executive director of Casa of Maryland, a community group founded by Central American refugees and immigrants, was unavailable to comment on Wednesday, but said he was pleased the district responded appropriately to the "horrendous" material.
"The play is horrible," Torres told the Washington Post. "It is racist."
Follow us on twitter.com/foxnewslatino
Like us at facebook.com/foxnewslatino