Ex-Tamil Tiger rebels face ignominious homecoming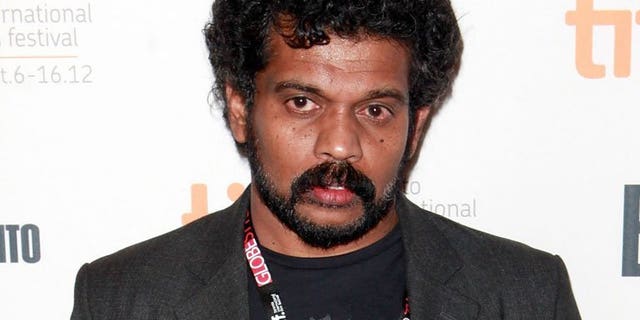 PARIS (AFP) – For Tamil Tiger rebels who survived Sri Lanka's civil war, perhaps the most difficult part of the conflict was yet to come -- the ignominy of returning home in defeat.
Sri Lankan filmmaker Asoka Handagama's latest film "Ini Avan" explores the aftermath of the 26-year war following its "catastrophic" end four years ago.
In one scene, a former militant returns to his village from a rehabilitation camp to be greeted with hostility, stony silences and cries of "murderer".
For Handagama, whose career as a critically-acclaimed writer and director for theatre, television and film has been dominated by the conflict, the post-war situation was a natural choice of subject.
"More than half of my life was been spent with this war, 30 long years. We didn't expect this to come to an end like this in our lifetime," he told AFP in an interview in Paris.
Handagama's seventh feature film, just released in France, tells the story of an ex-militant who was recruited as a child and whose whole life was taken up with the struggle for an independent Tamil homeland.
With no education behind him, he is poorly-equipped for the future with skills that are limited to driving and an ability to handle heavy weaponry.
But before he can try to begin a new life, he must first face his neighbours, civilians who lived through the war's devastating final phase fought by rebels on a sliver of land in the northeast of the country.
International rights groups estimate up to 40,000 civilians were killed during the closing stages of the conflict in which government forces crushed the Tamil Tiger rebels.
Both sides have been accused of rights violations, with campaign groups alleging indiscriminate army shelling and condemning the Tigers for using civilians as human shields.
Arriving back in his village for the first time, the one-time militant finds himself reproached for the death of fathers and sons who did not survive.
"Their relatives were dead and there is a natural tendency therefore towards the people who survived," said Handagama.
"When somebody comes from a rehabilitation camp, people ask 'is he an informant of the government? How has he survived'. They are suspicious," he said.
And if the post-war period is difficult for the rebels, it is equally challenging for the civilian population.
"The end of the war didn't mean that was the end of the catastrophic period," said Handagama. "They (the people) supported the war, they had many hopes. But it ends up in a most tragic way.
"The defeat was for their expectations and hopes. With the end of the war... they have a new set of challenges and it creates, actually, a more difficult environment," he said.
Handagama is now working on the script for his next film and closely following reconciliation efforts.
As a filmmaker he says he must feel hopeful, but he acknowledges the scale of the task ahead.
"We will have to do a lot to achieve that objective (of reconciliation) because the tendency is always that you win something against somebody and then you just crush them," he said.
But he is cautiously optimistic about the future of filmmaking in the south Asian country, despite remaining difficulties.
Human Rights Watch in its World Report 2013 said that "free expression remained under assault in 2012".
The most difficult period for Sri Lankan filmmakers, according to Handagama whose 2005 film Aksharaya (Letter of Fire) was banned, was from 2006 until the end of the war.
"Freedom was there (before... but) during the peak of the war we lost that because there was a huge nationalist movement coming up and they were all consolidated to fight the war," he said.
And while acknowledging that that "mentality" was "still there" he said the current environment "is not actually that difficult" with up-and-coming filmmakers tackling new themes such as homosexuality.
But he warned that other taboo subjects such as religion remained as difficult as ever to broach in the Buddhist-majority country where tensions with Muslims and other minority religious communities have been rising.
"You can't touch that -- it will be a disaster," he said.