Ex-Taliban Trainee, 12, Reportedly Warns of Army of Female Suicide Bombers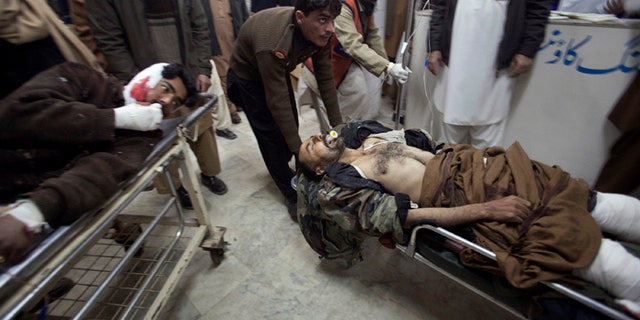 A 12-year-old girl who escaped the Taliban in Pakistan says the group is assembling an army of female suicide bombers to carry out attacks across the border.
Meena Gul, who comes from a family of Taliban militants, was detained by security personnel in January after an offensive destroyed militants hideouts in Charmang, Pakistan's The Express Tribune reported.
Gul told the Tribune she was being trained to be a suicide bomber, along with several other women, by her sister in law, Zainab, who fought Pakistani forces dressed as a man.
"She escorted eight women from our village to Afghanistan," she said.
Gul told the paper her brother, a Taliban commander, expected her to follow in the footsteps of her younger sister, who blew herself up in an attack in Afghanistan.
"I, however, managed to escape. I was too scared," she said.
Police were skeptical of Gul's story until Saturday when a burqa-clad bomber killed at least 40 people at a Pakistan food center, the Tribune reported.
Still, gender roles in the more conservative areas of the countries may make protecting against such attacks difficult, as it is considered taboo even to search a vehicle if a woman is seated inside, the paper reported.
Click here for more on this story from the Express Tribune.