European Space Agency picks site for first comet landing in November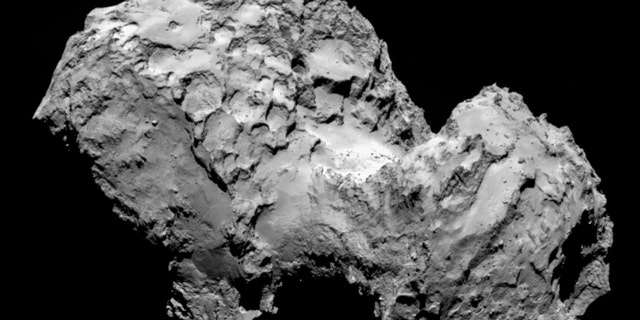 NEWYou can now listen to Fox News articles!
BERLIN – The European Space Agency says it has decided on the spot where it will attempt the first landing on a comet, a maneuver that is one of the key elements of a decade-long mission.
The Paris-based agency plans to drop the 100-kilogram (220-pound) lander, called Philae, from its Rosetta space probe in November.
Scientists unanimously picked the landing spot, from five considered, on comet 67P/Churyumov-Gerasimenko based on its relatively safe terrain.
But Stephan Ulamec, manager of the Philae lander project, said Monday that even with the chosen site "the risk is high."
There is a backup location on the 4-kilometer (2.5-mile) wide comet, too.
Scientists hope the lander will help them answer many questions about the origins and evolution of objects in the universe.