European countries rethink security on trains after Americans thwart attack on Paris train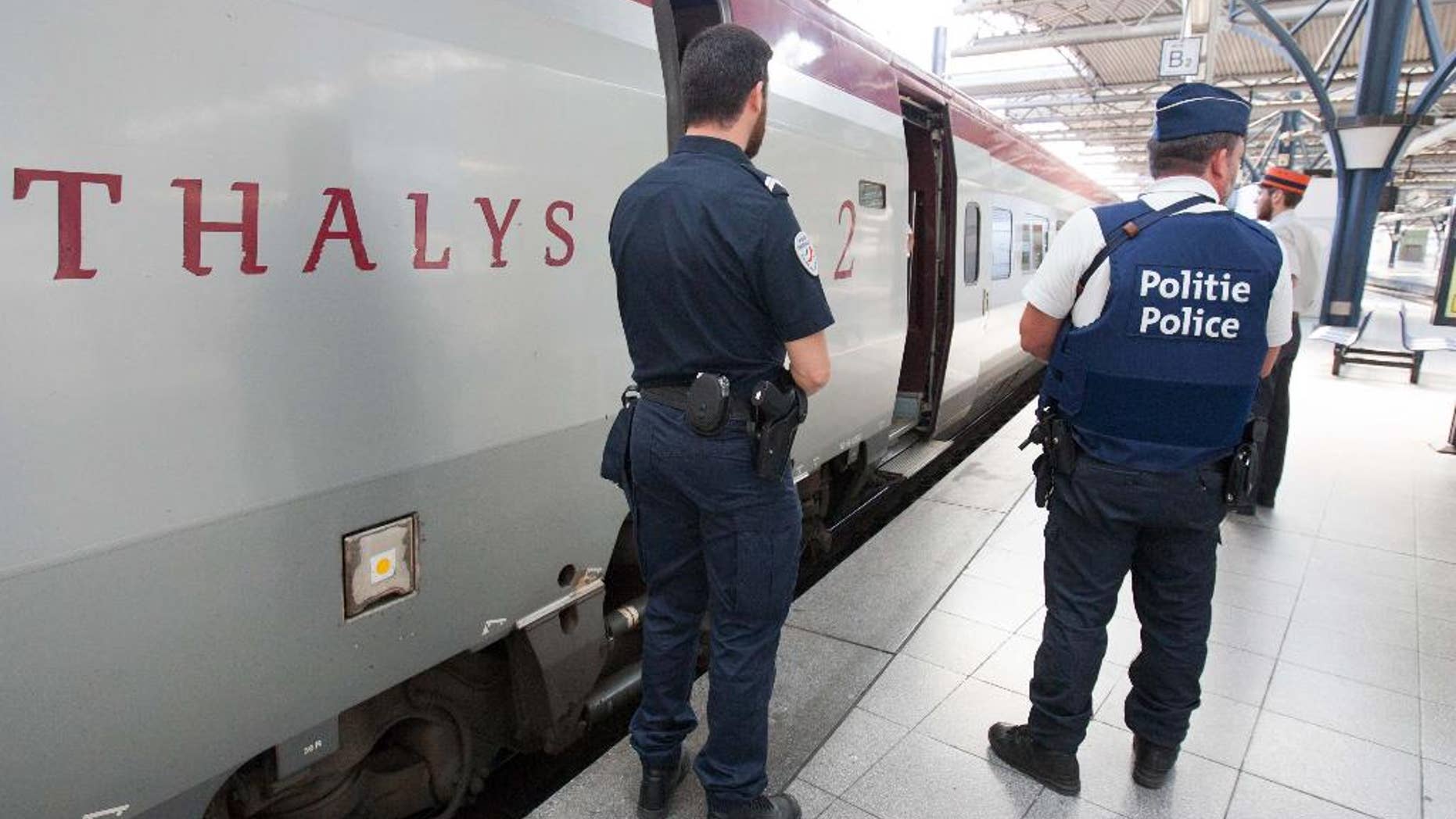 PARIS – European security and transport chiefs are urgently reconsidering train security after American passengers thwarted an Islamic extremist attack on a high-speed trip from Amsterdam to Paris.
Baggage scans, identity checks and more armed guards are among measures being considered at an emergency meeting Saturday in Paris of interior ministers and transport ministers from nine countries, according to French security officials.
However, they said the ministers are not planning to call into question the principles of Europe's border-free travel, known as the Schengen zone. That means any new measures taken in the wake of the Aug. 21 train attack are likely to remain relatively modest.
The security officials said there's no way to monitor each passenger and bag without choking the continental train system, which Europeans rely upon heavily.